What do you know about workload management tools?
Using workload management tools is a step toward an efficient data center. How well do you know your workload automation options?
Workload management tools for data centers vary widely, and no two are alike. So which one does your data center need?
The approach you use to optimize your mainframe is completely different from the cloud workload management embraced by someone else. Sometimes it's as simple as the difference between batch processing and real-time, or as involved as choosing separate hardware to handle specific workloads.

Download this free guide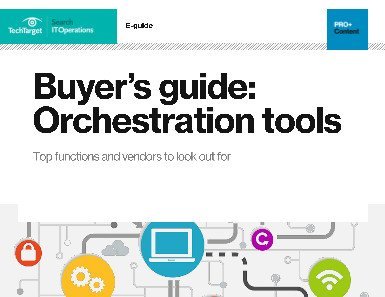 Orchestration tools: Our experts' vendor-neutral analysis
Orchestration tools are becoming increasingly popular as part of the DevOps process as they allow admins to focus on more critical tasks, rather than the routine steps it takes to move a workflow along. Our experts analyze the top solutions in the market, namely: Automic, Ayehu, BMC Control-M, CA, Cisco, IBM, Micro Focus, Microsoft, ServiceNow, and VMware.
These questions will shed some light on your familiarity with workload management tools and what you need in your data center.