Manage
Learn to apply best practices and optimize your operations.
Step up from ops on your IT career path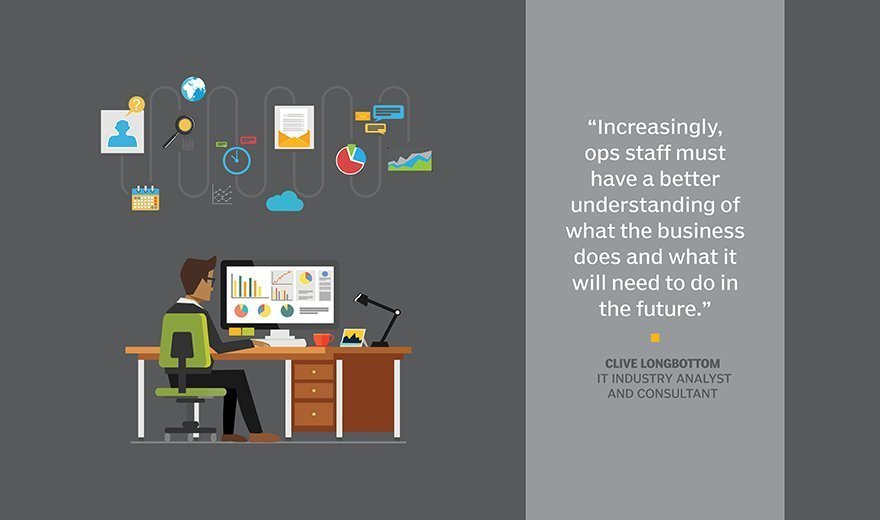 Visual Editor:
Online Design/TechTarget
The emergence of performance as a key business indicator is an epiphany of modern IT.
IT is now seen as a business service provider. Services may take the form of operational tasks: help desk ticket response/resolution time, support of Domain Name Server and other business IT services, support for Microsoft Exchange and other core business applications. These services must operate at peak efficiency, use computing resources judiciously and remain highly available.
Service and application performance analysis relies on powerful monitoring tools that track how users engage with enterprise applications and services. The analyst must gauge user experience based on metrics for traffic, transactions, response times and other criteria. An application performance analyst uses alerts to trigger troubleshooting and resolution, and recommends resource or architectural changes that can enhance service and application performance.
The application performance analysis career path is increasingly important as IT takes a more hands-off role in workload deployment. IT automation and orchestration are key to user self-service, wherein business elements provision resources for workloads without direct IT intervention. But self-service doesn't absolve IT of the responsibility to support those workloads and ensure adherence to service-level agreements. Application performance analysis jobs might require that the analyst track all workloads created by business groups, monitor the resources used, gauge each workload's adherence to established configuration policies, and intervene effectively to fix configurations or solve problems.
View All Photo Stories