Get started
Bring yourself up to speed with our introductory content.
DevOps capabilities vary widely by industry vertical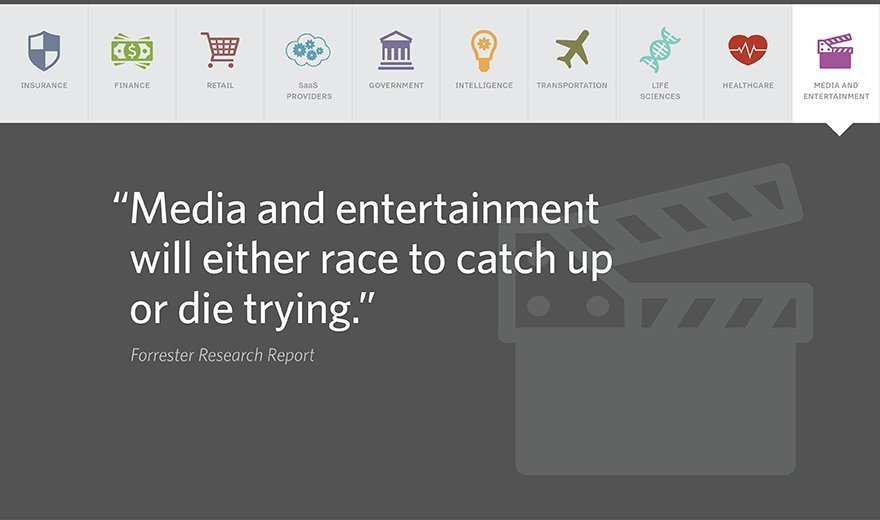 Visual Editor:
Megan Cassello
The infusion of information technology in media and entertainment has begotten such unicorns as Netflix, Hulu, Spotify, Amazon Prime and Apple iTunes, to name a few. However, media IT also runs the gamut to cable providers, network broadcasters and news organizations that, like any other large enterprise, have legacy infrastructures with which to contend.
Overall, according to analysts and consultants, traditional information technology in media shops has kept them from competing with disruptors as effectively as they could.
Cable providers especially face "a complexity issue with the large legacy systems they've had around for 20 or 30 years," said Zubin Irani, CEO of cPrime Inc., an Agile software development consulting firm in San Francisco. "There's so much data in those systems and they're so reliant on the back-end infrastructure -- that's the biggest thing holding a lot of them back."
Meanwhile, "they're being disrupted from all angles," Irani added. "They're moving hard, moving fast and you need full automation for that."
Although information technology in media lags behind the IT work in other industries, it's no longer nascent or entirely in the bottom quintile, according to Forrester Research analysts in their report "The State of DevOps Industry Adoption for 2016 -- Where's the Heat?"
The Washington Post is among the nation's most venerable news organizations, founded in 1877 and famous for breaking the Watergate story in the 1970s. Today, it's "a DevOps-centric organization," said Hardip Singh, mobile development manager for the company.
Mobile content delivery developers at the Post monitor applications through crash reporting tools and error logging tools, and those developers' responsibility is to figure out when issues occur and react, Singh said. They do this monitoring not just through IT tools, but through social media and app store feedback channels.
"If we see someone on Twitter saying something about one of our apps crashing, we're quick to respond to that," Singh said. The Post also uses DevOps tools such as Travis CI, Fast Lane and Jenkins for automating builds and testing.
At an increasing number of media organizations, "disciplines are coming together," said Eric Schvimmer, head of research and development and CTO of consumer media at a major U.S. media outlet.
For DevOps pros in Schvimmer's organization, "it doesn't mean that there won't be specialists, but [they] need to think holistically about the environment, as well as be a good liaison to development groups," he said.
It could be argued that information technology in media companies should have had these capabilities before, "but it's even more important now, especially if you're going to be leading change," Schvimmer said.
View All Photo Stories