Get started
Bring yourself up to speed with our introductory content.
DevOps capabilities vary widely by industry vertical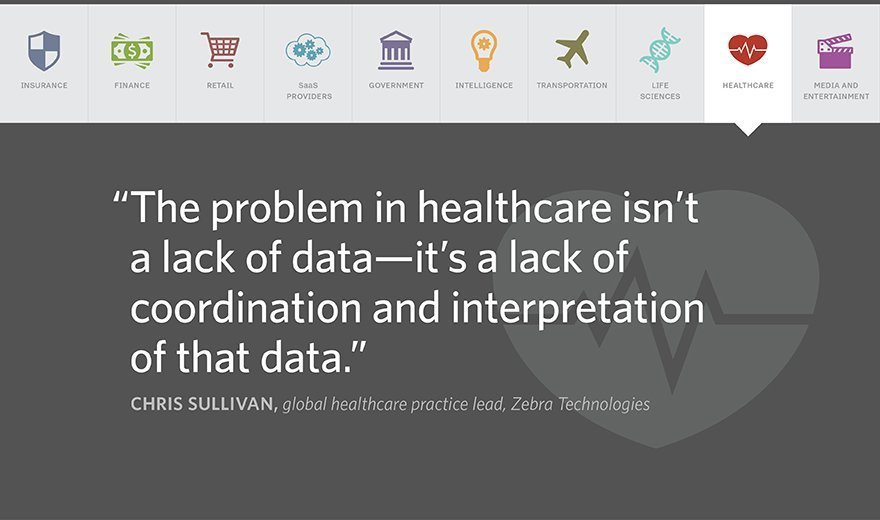 Visual Editor:
Megan Cassello
IT in healthcare is its own animal -- a mixed bag and a work in progress when it comes to adopting Agile and DevOps capabilities.
"Some of our customers are very sophisticated with their systems and how they work with us, and others still have many manual processes or key workflows being conducted on Excel spreadsheets -- and there's everything in between," said Tom Kottak, global CTO for healthcare services at GE Healthcare, based in Waukesha, Wis.
Liability is a concern for IT in healthcare, more so than in almost any other industry. Thus, it's easier for healthcare organizations to purchase off the shelf software packages to run their systems, the liability for which stays with the software vendor rather than the medical organization itself.
However, the IT organizations of healthcare companies must do integration work between some pieces of software from different providers, and medical centers also face a mandate for more modern mobile applications, which is where DevOps enters the picture.
IT in healthcare is far more likely than its highly regulated financial brethren to use software as a service and software automation because it has far less money to spend on technology than its well-heeled financier counterparts, said Robert Stroud, an analyst with Forrester Research.
"Healthcare has an absolute imperative to automate in order to keep costs low," Stroud said. "They don't have a choice."
One healthcare company working to develop its own mobile applications is BJC HealthCare in St. Louis, which already uses an internally developed mobile application to run its internal pharmacy and recently set up a mobile center of excellence to investigate the development of similar applications in the future.
It's difficult for BJC's IT department, for which three or four IT people develop applications "on the side," to compete with app stores such as that offered by Apple, where, for 99 cents, medical staff can download apps instantly and use them to their liking, said Chris Mossengren, program manager of the BJC mobile center of excellence.
Many healthcare providers have challenges with legacy, monolithic applications that don't lend themselves to cloud-like infrastructures, said Scott Richert, vice president for enterprise infrastructure services at Mercy Hospital, a non-profit Catholic healthcare provider also located in St. Louis. Consequently, much of healthcare IT will be resistant to automation.
Mercy, which handles electronic health records for other healthcare organizations, has put a strong focus on operational monitoring and tying infrastructure components to the higher level business services they support, Richert said.
"We are also evolving our service desk and incident and request management systems," he said. "I'm finding that our engineers configuring these components of our service management are the likely innovators in DevOps because they are already focused on service automation."
View All Photo Stories