Get started
Bring yourself up to speed with our introductory content.
Modern open source systems management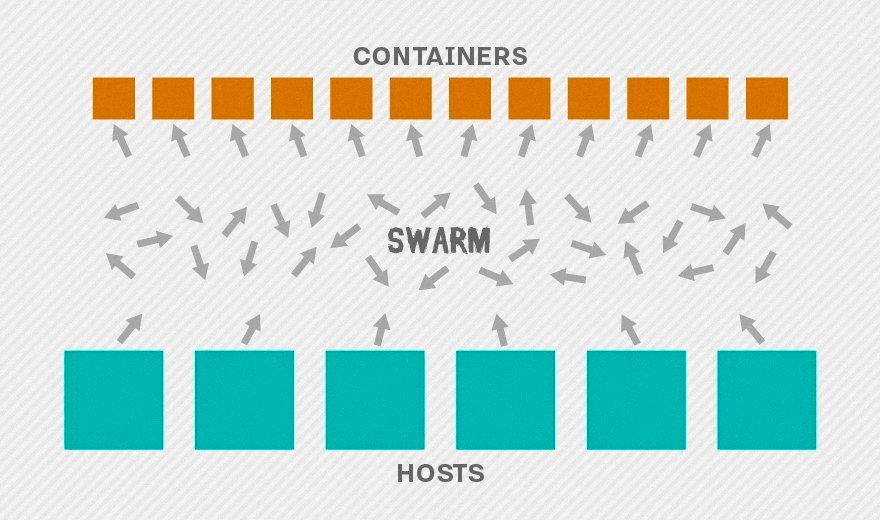 Designer:
Christopher Seero/TechTarget
Docker, the open source container management software, allows IT to deploy encapsulated application components above the operating system level.
"[The container format] is pretty wide open to what you put into it," said Jay Lyman, research manager for cloud and containers at 451 Research. Because there's a flexibility built into Docker, developers don't have to work with one specific platform or framework. Docker gives software containers an interface and keeps them separate from the operating system, a move which simplified and democratized deployment, he added.
Its lightweight, flexible and portable nature has companies, especially those operating at enterprise scale, interested.
Docker's container management software includes the orchestration tool Swarm. Orchestration tools give IT operations teams the power to manage multiple container apps and clusters at scale. Docker Swarm includes capabilities, such as the ability to track container metrics, events and logs, that IT teams have become accustomed to in IT systems management software from BMC Software, CA Technologies, Hewlett Packard Enterprise, IBM, ScienceLogic, SolarWinds, Zenoss, Nagios and others.
Docker Swarm isn't the only container management software available. Big names, including Google and Amazon Web Services, are boxing Docker in.
Kubernetes, Google's open source container software project, has received support from a number of big-name vendors, such as Red Hat, and has "a vibrant open source community behind it," Lyman said. Other container management tools include Mesosphere, CoreOS Tectonic and Amazon EC2 Container Service.
So, what's behind Docker's success? Despite its relative immaturity as a technology -- the software has been in use since 2013 -- its tie-in with cloud computing might give it an extra push in enterprise IT.
"A lot of organizations are expanding what they're doing in cloud computing, so it makes sense that they're looking at these types of container management and orchestration software providers to support them at scale -- with the types of security and compliance assurances they need," Lyman added.
But some enterprises mistakenly think of Docker as virtualization 2.0, with containers simply being the next generation of VMs. "I'll get questions from enterprises asking what containers have in the order of multi-tenant security that's like VMs," Lyman noted. "The answer is nothing -- yet. That's a work in progress." Expecting containers to work the same and require the same management as VMs can get operations managers into trouble.
A layer of orchestration above server configurations can abstract these differences and handle the complex machinery of modern applications.
View All Photo Stories