Share this item with your network:
Stand-alone servers are alone no more

Fotolia
What do IT administrator skills mean now?
In a world full of data-aware this and internet-connected that, deep IT administrator skills should be more in-demand than ever.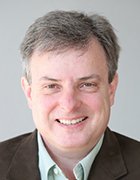 By
IT pros are at a crossroads. Which way do they turn?
It seems everything in the IT world is getting smarter and more connected. Storage is becoming data-aware, IT infrastructure components are becoming part of the internet of things and even our applications are going global, mobile and always on. And big data analytics and machine learning promise to find any information, buried anywhere, to optimize operations and business processes. So where does that leave long-time IT administrators?
The hot trend of DevOps was just an early warning sign that IT is no longer going to be made up of backroom, silo-focused, shell-scripting admin jobs. DevOps is great because having someone versed deeply in the application as much as in the production infrastructure hosting it avoids many of the problems that occur when IT folks are thrown some black box code over the wall and told to just make it run well at scale. But as we've seen, native DevOps folks that can dig into application code as easily as they troubleshoot, re-balance, and even capacity plan production systems are quite rare.
It's common to see DevOps folks coming from the application side when infrastructure is easily and simply cloud provisioned -- hence the ready interest in containerized applications. But when it isn't, especially if hybrid architectures are involved, IT experts might become better DevOps masters in the long run.
I suspect many IT experts consider that kind of move to be somewhat of a downgrade. Perhaps it should instead be seen as moving closer to providing direct business value. Personally, I love hacking code, building accurate capacity planning models, tuning production performance and yes, even troubleshooting arcane and exotic problems. But as I've often told anyone who doesn't know the true depth of IT administrator skills -- usually at cocktail parties when it comes out that I do something in technology -- "I AM NOT [JUST] A PROGRAMMER!" (This is usually followed by everyone within earshot beating a hasty retreat. I'm really a lot of fun at parties!)
It's all virtualization's fault
IT specialists also need to broaden into -- or be replaced by -- IT generalists. Here we can blame virtualization and, to some extent, infrastructure convergence. There are an awful lot more virtual admins out there than 10 years ago. Virtual environment administration isn't actually easy, but a big value when virtualizing infrastructure is to lower operational expenditures by making it easier to administer: more automatic sharing, simpler point-and-click operations, scalable policy-based management and plug-and-play integration. I often hear from virtual admins that their IT administrator skills are still challenged daily, simply with keeping the lights on and ensuring things are running smoothly, but they are relying more and more on built-in lower-level intelligence and automation. This frees up some time to take a bigger-picture view and operate at a wider span of control. Still, the trend toward IT generalists often disenfranchises the IT silo expert whose cheese gets virtualized or converged.
The role of the IT administrator will definitely need to change as data centers hybridize across multiple types of private and public clouds, stacks of infrastructure converge and hyper-converge, and systems management develops sentience. Of course, change is inevitable. But how can old-school IT administrators stay current and continue providing mastery-level value to their organizations? I'd recommend paying attention to current trends and emerging capabilities. Become an expert in how the organization can best use those trends.
Evolve IT administrator skills
The best way to ensure long-term job security is to become an expert in emerging technologies. Here are five trends you should follow to stay ahead of the curve.
System management that encompasses machine learning, internet of things big data optimization and hybrid IT operations.
Onsite use and coordination of increasingly deep vendor call-home support across diverse stacks of applications and equipment.
Oversight of management delivered as a software as a service for on-premises and cloud-hosted virtual/big data/cloud cluster platforms.
Expertise in managing hybrid cloud spanning architectures.
Optimal applications for hyper-converged, converged, containerized, virtualized or physical hosting.
I haven't yet even mentioned establishing best practices, automation and policies or working more to meet business needs. Those things should already be part of any IT administrator's skillset. Certainly IT organizations must become more provider-oriented -- focus less on how they integrate and maintain infrastructure and more on how to deliver low-cost, high-performance cloud-like services to users while still ensuring security and mitigating risks. Someone may always need to plug stuff into the wall and make sure all the right lights are blinking. But as time goes on, a larger percentage of IT must elevate low-level admin scripting skills into expert data mining, capacity planning and large-scale cost optimization. IT teams need to get out of hardware management and into business process transformation, enablement and acceleration.
In a way, I'm really talking about the inevitable evolution of staff skillsets analogous to what's been happening to IT through infrastructure virtualization, hyper-convergence and cloud trends. But while organizations can virtualize staff by outsourcing or contracting managed services (IT as a service), individuals can still master ever higher levels of "intelligence" within the organization. IT generalists and specialists alike can strive to provide competitive services to their businesses (e.g., competing with public cloud options), span and bridge organizational gaps (e.g., help converge business processes across departments and divisions), and ultimately lead and drive new business opportunities. But we can no longer hide in the back of the data center and just support the business from behind.
The future of IT is about creating higher-level value individually while leveraging core expertise widely -- developing the deepest insights, but sharing it as widely as needed to get an optimized return on the IT investment that businesses make. You might ask what new skills IT administrators will need next -- say, within the next five years. I'm studying up on big data analytics, effective data science and applied machine learning. I think these skills will become critical in every business at every level, not just within IT.
Mike Matchett is senior analyst at Taneja Group. Reach him on Twitter: @smworldbigdata.
Dig Deeper on DevOps and IT Certifications and Training