Share this item with your network:
What you'll build with software-defined architecture

FotolEdhar - Fotolia
The role of a CIO is never business as usual
The modern CIO role description requires hands reached into the thick of business activity more than ever before. Venture out of the IT department; business goals need IT's input.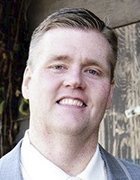 By
The complexity of digital transformation makes the CIO role description evermore complicated and less like that of its predecessors.
The traditional role of a CIO is to focus on building and maintaining an organization's technology assets. They oversee a reactive support organization that the business relies upon, but have few relationships outside of the IT department. To best support the technology, they've created siloed organizations aligned around managing that technology. They'll typically report to the CFO with little buy-in from the rest of the boardroom.
This type of traditional CIO role is in steady decline, as businesses realize the key value technology plays in their organization.
The old-school CIO is being replaced by one who is a business leader in addition to an IT leader. With a focus on business outcomes, modern CIOs must think more strategically and build an organization that enables the business rather than supports technology.
Today's transformative CIOs report directly to the CEO. This distinction is sometimes overlooked, but it can be a major factor in their success. They work to increase investment in technology -- not for the sake of technology, but to help their organizations reach business objectives. To do that, they need to be partners with the rest of the C-suite. This can be difficult when not viewed as an equal.
The old-school CIO is being replaced by one who is a business leader in addition to an IT leader.
The technology a business uses has changed over time and is integrated into everything. As a result, the role of the CIO must adapt as well. Rather than allowing business leaders to view IT as an ancillary service, the modern CIO must work to take on the role of trusted business advisor. Historically, it's been easy for CIOs to focus on cutting costs -- saving money was an obvious business outcome -- but this logic is flawed. Instead, they must cooperate with the business to invest in digital initiatives.
An increased reliance on technology forces this shift to happen at a quicker pace than anyone expected. More organizations are defining roles to help bridge the gap between the traditional and transformative CIO. These roles, such as CSO or chief data officer, are sometimes seen as chipping away at the CIO's responsibilities. This couldn't be further from the truth. The of these positions is one way that organizations enable the CIO to refocus on digital transformation.
Nearly every business is working toward that fundamental shift, and today's CIO is most likely the one to lead the effort. Given that digital transformation is actually business transformation, it's more important than ever that the role of a CIO shifts from legacy to transformational. The modern CIO is evolving to meet the needs of the business, and, as CIOs transform, IT is changing with them.