Share this item with your network:
Bimodal IT innovates without risk

Seraphim Vector - Fotolia
IT management as a service is coming to a data center near you
IT management as a service uses big data analytics and vendors' expertise to ease the IT administration and optimization process. IT orgs must trust the flow of log and related data into an offsite, multi-tenant cloud.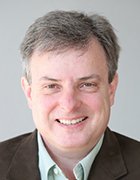 By
IT management as a service finally breaks through. Where does it go from here?
Continue Reading This Article
Enjoy this article as well as all of our content, including E-Guides, news, tips and more.
Perhaps the über IT trend isn't about hailing a ride from within the data center, but adopting and migrating to newer generations of tools that ease the cost and pain of managing infrastructure.
It's not efficient for each IT shop to individually develop and maintain siloed expertise in managing every vendor-specific component. The physical -- and financial -- limits of IT shops are by and large why cloud service providers continue to gain ground.
Today, there is an inexorable transition toward commoditized physical equipment with differentiating software-defined capabilities floated in on top. Using commodity hardware offers direct CapEx benefits. However, by taking advantage of software resources -- and virtualization -- to pre-integrate multiple infrastructure layers, converged and hyper-converged platforms also eliminate significant IT time and labor required by traditional, siloed architectures. In freeing up IT, the converged and hyper-converged options also improve overall agility and help IT groups transition from equipment caretakers to business enhancers.
In a similar bid to lower management OpEx pain, IT operations and management solutions are slowly and inexorably increasing inherent automation. Policy-based approaches help an IT organization address scale and focus on building the right services for their users instead of remaining stuck in low-level, tedious and often reactive "per-thing" configuration and management. And much of the appeal of cloud computing is based on offloading IT by offering end-user self-service capabilities.
But even in running a hyper-converged or hybrid cloud data center, there are still plenty of IT hours spent thanklessly on internally facing operations and management tasks. Operating a cloud, a cluster, a hybrid operation -- even just maintaining the actual management tools that run the operations and automation -- can still be a huge chore. Similar to how many businesses now use the cloud as a source of easy, catalog-driven, self-service, elastic, utility-priced application computing, IT is starting to look to the cloud for IT management as a service.
The broadening acceptance of public cloud services is inverting the traditional IT management paradigm, moving management services into the cloud while preserving on-premises -- or hybrid -- computing and infrastructure. This has been a long, slow battle due to ingrained IT tradition, security fears and worries about losing control; there's a reluctance to let go of the private management stack. But the drive to make IT more efficient and productive is now taking priority.
We are seeing the inevitable acceptance and widespread adoption of remote, cloud-hosted IT management services, from remote performance management to hybrid cloud provisioning and brokering and even on-premises "cluster" operations. These services can be referred to collectively as IT management as a service, or IT MaaS.
The general idea with IT management as a service is that a service provider will host and operate core IT management functions in a remote, multi-tenant cloud. These management functions then technically reach back to control, manage and operate resources in the private, on-premises data center or remote office, rented infrastructure in colocation or other infrastructure as a service (IaaS) or some hybrid combination. This is directly opposite to some of the early hybrid cloud management attempts that envisioned managing vast deployments of elastic public cloud resources with on-premises tools. With IT management as a service, providers can become experts in operating complex management software while using multi-tenant big data analytics to find and create intelligence that is simply unavailable to any one in-house operator.
Many businesses that have become comfortable with software as a service and IaaS are willing to adopt IT MaaS. As many traditional and risk-averse companies are finally breaching their internal barriers to cloud adoption and are less concerned about loss of direct control or security issues, they are accelerating broader cloud initiatives, such as disaster recovery as a service, cloud-hosted virtual desktop infrastructure and IT management as a service.
For those organizations with lingering concerns, IT MaaS can in fact be the lowest-risk approach to harvesting cloud benefits. All corporate data and processing can remain in-house or in the private cloud. It's only the systems management bits that are hosted off premises. Many of the IT management services' functions -- by and large open source-based platforms -- can be brought in-house anytime IT wants to stand up and take them back. The vendor providing for multiple tenants becomes quite the expert at their particular platform, whereas on-premises IT staff only ever experience their unique implementation. And quite frankly, most IT folk have better things to do with their precious time and attention than build and support internal management tooling and babysit fast-growing IT operations and metrics databases.
The MaaS approach to systems management and IT operations has proven itself, both in performance management and now in cluster and cloud scenarios. Within the next 18 months, traditional IT systems management will flip on its head and the big rush to the cloud for management as a service will begin in earnest. The end of IT having to spend months -- if not years -- installing and supporting enterprise IT management platforms in each data center is coming fast.
Mike Matchett is senior analyst at Taneja Group. Reach him on Twitter: @smworldbigdata.
Dig Deeper on IT Log Management and Reporting