Fotolia
IT trends in 2020 and how to conquer them early
The challenges an IT organization faces today are daunting, not least because the majority of them -- budget control, process planning -- have nothing to do with technology.
ORLANDO, Fla. -- If your IT organization runs a complex mix of infrastructure and tooling in a reactive, responsive mode, and struggles to invest in fundamental improvements, the good news is that you aren't alone. The better news is that there's a path to fix it.
Today's IT operations teams allocate resources, move workloads, and monitor and operate IT platforms. By 2020, IT operations must become an IT services broker that assesses and orchestrates different aspects of IT operations -- automation, deployment, security -- in a matrixed, flexible manner to drive the business forward, said Jeffrey Brooks, analyst at Gartner, presenting at the analyst firm's IT Operations Strategies & Solutions Summit here this month.
To get there, organizations should focus on several IT trends for 2020 to arrive at higher maturity and better business service. They include thinking cloud-first but not cloud-everything, and giving serious respect to less tangible skills.
Go fast and go slowly
Potentially the biggest challenge faced today in IT operations is a paradox and a cultural conflict: Be fast yet also methodical to both enable and protect the business. Not all applications should move quickly, but IT must always look out for ways to be agile to capture business opportunities.
Consider your own business's roadmap and capabilities and strengths. It's not just about catching up to the disruptors, said Maria Lugo-Karnafel, finance director at a multinational financial services corporation. "If you're only focused on catching up, you're vulnerable to new disruptors in the meantime." IT trends in 2020 will be business trends, without a clear dividing line between the two.
Dig out of technical debt
There's no room for technical debt in the IT organization of 2020. A large, integrated, complex IT infrastructure becomes increasingly difficult to maintain as time goes on. Run IT ops like a business that delivers IT services, Brooks said, or risk seeing its budget disappear.
"Our thinking has shifted [from silos] to providing a platform for the users," said one attendee who manages IT infrastructure operations at a large North American bank. A virtualization administrator handles tasks related to VMs, containers and cloud, while an OS administrator replaces the silos of UNIX, Linux and Windows administrators. They run all the various operating systems, treating them as commodities.
This cost-effective reorganization of IT is important, because half of the IT budget should go to improving how the company works, added Ronni Colville, managing vice president at Gartner.
Cloud today, cloud tomorrow
Cloud isn't the answer to everything, but it's a good place to start. IT trends for 2020 signal a shift to everything running in the cloud unless there's a compelling reason why it cannot. SAP, for example, doesn't need to be delivered as a cloud application immediately, and in fact most systems of record and of differentiation are not cloud-ready.
"You have to have things designed and architected to actually take advantage of cloud," Colville said.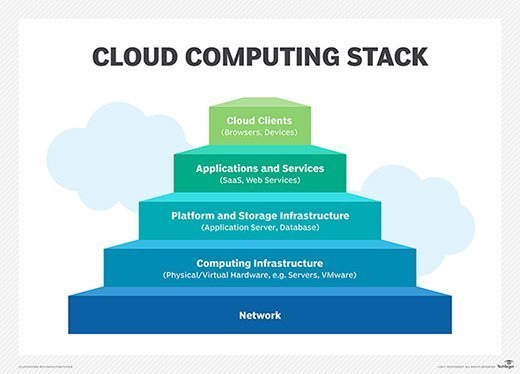 Again, the IT organization must choose to move quickly for some applications and slowly for others, but generally, adoption of cloud and as-a-service offerings will continue to accelerate.
Soft skills are hard to come by
Communication and planning skills are difficult to assess and are likely lacking from your current workforce. The two main skills Gartner espouses are collaboration and project management.
"We have a skills gap today: It's not technical skills -- it's people and process skills," Brooks said. Organizations must change the way they hire and train for this IT trend, lest they end up with a workforce that cannot support business platforms as the older generation retires.
IT organizations must consider staffing and lifecycle management together to avoid a situation where apps become too legacy to function and nobody knows how to support or migrate them, Lugo-Karnafel said.
"When you combine those soft skills with technical capabilities, it pays off," said Lugo-Karnafel, whether that's in one person or in a mix of people working together. For example, when people evaluate tools together and communicate about their needs, they can standardize on one platform used in different ways across diverse groups, cutting out complexity. Lugo-Karnafel even used a roadshow approach to broadly share information about a tool's capabilities.
Smarter tools mean smarter IT
The IT operations technology that you deploy by 2020 will be much smarter, taking information from multiple sources and responding to change.
Automation today does what you tell it to do, repeatedly and reliably. IT staff analyze a small amount of data, such as logs and monitoring diagrams, to reach decisions. By 2020, IT tools will ingest operations data and apply algorithmic analytics to help reach decisions to improve operations, Colville said.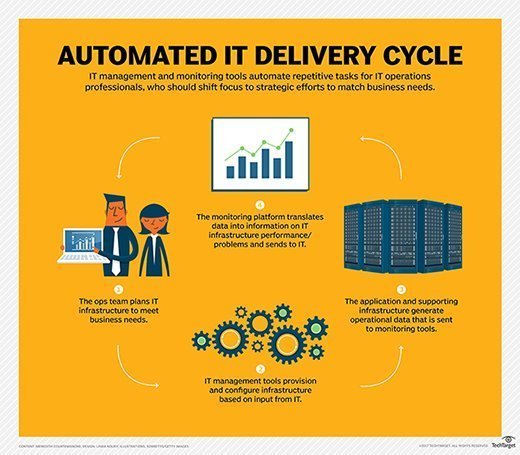 Forget all the big noise about big data -- the data you have to care about sits in your data center right now, Colville said. With artificial intelligence, tools can direct automation to occur based on capacity availability, usage and other factors. For example, a tool could automatically patch a system based on whether it has been up or down in the past week.
Gain their trust
IT operations organizations should worry about budgets and business perception.
If the business is not interested in what IT can do for them -- and if IT cannot communicate how it serves the business -- money will quickly dry up, Brooks said.
Not every organization will face every IT trend in 2020 or after, and not every change has to happen at once. Examine applications and filter them for these fast and slow constructs. But if you don't spend 50% of the IT budget on enabling business by 2020, that money will go into the pockets of business groups, Colville said. And then they'll hand you a mess of IT solutions they created, and tell you to support it.
Meredith Courtemanche is a senior site editor in TechTarget's Data Center and Virtualization group, with sites including SearchITOperations, SearchWindowsServer and SearchExchange. Find her work @DataCenterTT or email her at [email protected].