News
Stay informed about the latest enterprise technology news and product updates.
WatchTower 3.1 brings command-and-control to large data centers
Cittio's Watchtower 3.1 brings command center-style network and systems monitoring to large enterprises with features like root-cause analysis and autodiscovery.
With the release of WatchTower 3.1 network and systems monitoring company Cittio in San Francisco has taken aim at large organizations. The new version of WatchTower offers data center pros a single pane of glass with which to monitor their entire IP-based infrastructure.

Download this free guide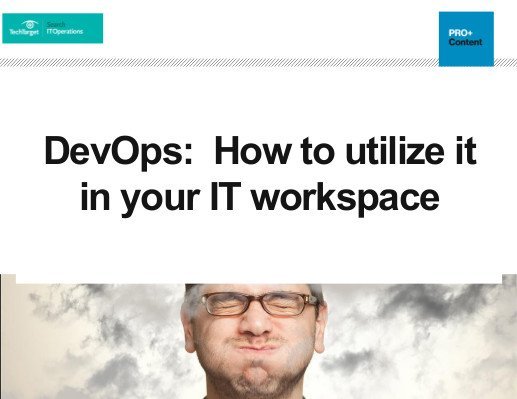 PDF: Are you migrating to DevOps?
As DevOps is slowly taking over the IT landscape, its vital that IT pros understand it before jumping right into the movement. In this complimentary guide, discover an expert breakdown of how DevOps impacts day-to-day operations management in modern IT environments.

By submitting your personal information, you agree that TechTarget and its partners may contact you regarding relevant content, products and special offers.

You also agree that your personal information may be transferred and processed in the United States, and that you have read and agree to the Terms of Use and the Privacy Policy.

With the release of 3.1, WatchTower expands to automatically monitor IP-based products from 1,200 vendors. In addition to databases, servers and network devices -- typical components that are monitored across a network -- WatchTower also keeps tabs on technologies in an extended IT infrastructure including IP-based video surveillance systems, point-of-sale systems; wireless access points; and RFID-based devices and equipment.

"WatchTower can discover, monitor and show if there are any performance/availability problems for anything with an IP address, said Jamie Lerner, Cittio's president and CEO. "There is a lot of expensive equipment outside the data center, and if any of it fails, it could be bad news for the business." Hence, the strategy behind offering a centralized monitoring tool that collects data on all components across an IT infrastructure and a single Web-based view accessible to both IT and the business.

A global command center
For about eight months, David Alexander, a network architect with a large aerospace manufacturing company, has used WatchTower, though he has yet to upgrade to 3.1. "The single-pane-of-glass view is very relevant to us," Alexander said. "From one location, we can look at various performance data and node availability status."

Alexander said that his company has numerous devices and currently uses WatchTower to monitor network devices, terminals and firewall systems. Alexander plans to bring the company's surveillance system online in the near future. "We have 20,000 physical devices, so it will take us some time to monitor everything."
The single-pane-of-glass view is very relevant to us.
David Alexander,
network architectaearospace manufacturing
But Alexander said that time to implement was a major reason that his company chose to migrate from HP OpenView to WatchTower. "After two years of trying to implement OpenView, we had more data in WatchTower after two months," he said. "WatchTower is also cheaper than OpenView, and the company was much more willing to work with us."

Dennis Drogseth, a senior analyst at advisory firm Enterprise Management Associates, singles out WatchTower's inclusion of surveillance camera monitoring. "There is a slowly evolving trend in the industry to extend IT functionality to support utilities, transport and physical security systems, along, of course, with the green-IT notion of monitoring heating and power usage," he said, adding that "IT systems may take on more of a 'global corporate control center" role over time." As such, monitoring as much of the IT infrastructure as possible will be an important requirement.

Zeroing in on larger data centers
Some of the new features in the 3.1 version that are aimed specifically at the enterprise include a database monitoring add-on module based on centralized, agentless technology; root-cause analysis; automatic network topology discovery and mapping; and integration with eIQnetworks Inc.'s SecureVue and Enterprise Security Analyzer products to enable collaboration among multiple network operation centers.

WatchTower is also geared for an enterprise with a distributed IT infrastructure given its a performance management database or PMDB. "Data pertaining to latency issues, service level agreements, bandwidth, outages and so on can be put into a centralized warehouse or PMDB," Lerner said. "Then you can use Crystal Reports [from Business Objects] to create reports for the line of business executives." Drogseth thinks that Cittio's latest release is a solid monitoring tool that will resonate with many large companies. "WatchTower is a well-thought-out design point that provides strong capabilities for integrated functionality that make it comparatively easy to deploy and administer," he said. WatchTower's cohesive code set stands in contrast to other monitoring frameworks that have been cobbled together from acquisitions, he added. Pricing for WatchTower 3.1 begins at $200 per node for a perpetual license or $9 per node per month for subscription licenses.

Let us know what you think about the story email Megan Santosus, Features Writer .
Dig Deeper on Real-Time Performance Monitoring and Management