Exclusive Look: Infrastructure Influences in Southeast Asia
Expert guide detailing server purchasing for a virtual infrastructure.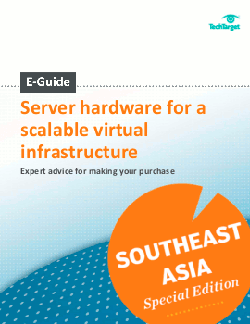 E-Guide: Hardware Decisions in a Virtual World
According to a recent survey of IT managers in Southeast Asia, support for new applications and an increase in computing capacity were the top driving factors influencing hardware decisions in 2013.
And even though virtual and cloud technologies are shifting the way IT professionals consider data center resources, selecting the right hardware to support both legacy applications and cutting-edge technologies remains crucial to your short- and long-term success.
So, how do you prepare your physical infrastructure for a virtual world?
Find out as Scott Lowe, independent expert with SearchDataCenter.com, shares an essential two-part purchasing guide focused on helping IT professionals in Southeast Asia determine which server hardware is best suited to meet the current – and future –needs of today's complex, virtual environments.
Download now for instant access to this exclusive
e-guide>>
Dig Deeper on Real-Time Performance Monitoring and Management