Download the expert presentations from Modern Infrastructure Decisions
Download the expert session presentations from Modern Infrastructure Decisions in New York City on April 11th.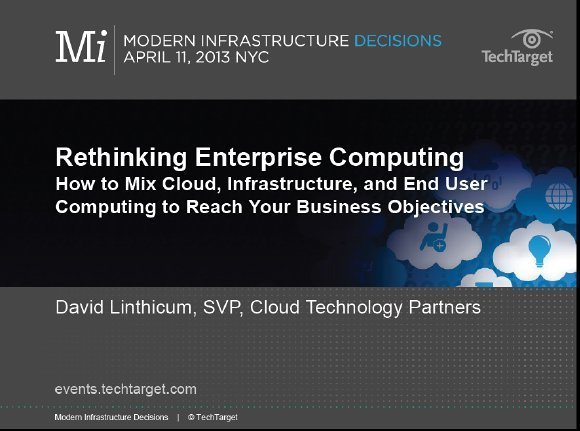 REQUIRED READING MATERIALS

Thank you for attending our Modern Infrastructure Decisions summit in Times Square on April 11th. We hope you enjoyed the event and the opportunity to interact with our expert speakers as well as network with your peers.


Download this free guide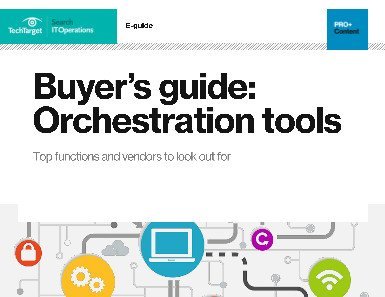 Orchestration tools: Our experts' vendor-neutral analysis
Orchestration tools are becoming increasingly popular as part of the DevOps process as they allow admins to focus on more critical tasks, rather than the routine steps it takes to move a workflow along. Our experts analyze the top solutions in the market, namely: Automic, Ayehu, BMC Control-M, CA, Cisco, IBM, Micro Focus, Microsoft, ServiceNow, and VMware.
Our editors and independent speakers worked hard to make sure attendees were as informed as possible in the days leading up to the event, as well as on-site, with related news, tips and advice regarding modernizing your infrastructure. In case you didn't have a chance to review these materials prior to the event, here are a few we thought you'd still be interested in:

EXPERT SESSION PRESENTATIONS
Unable to make it to all of the presentations that you wanted to see?
We realize that with the 3-track format of this summit it might not have been possible to attend all of the sessions that interested you. With that in mind, we are pleased to be able to share with you access to all of the session presentations so you can review them at your convenience:
Dig Deeper on Scripting, Scheduling and IT Orchestration