Share this item with your network: BACKGROUND IMAGE: iSTOCK/GETTY IMAGES
The new automation imperative

iSTOCK/GETTY IMAGES
Evaluate
Weigh the pros and cons of technologies, products and projects you are considering.
The new IT automation imperative
Automating IT is a brass ring data centers are reaching for. It offers cost savings and efficiency. But beware: The ring may be tough to grab.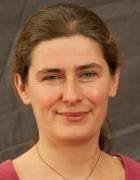 By
It's hard to argue with the wisdom of IT automation. With it, IT professionals can eliminate time-consuming and error-prone processes, improve uptime and customer satisfaction, impose standards and even save money. What's not to love?
Well, for starters, there's cost. Then there's complexity. Then there's the battle between legacy and modern automation tools. Then there's the learning curve. Then there's the acceptance curve. Last but not least, there's the small concern of automating oneself out of a job.
"To a certain extent, everything we do in IT is a form of automation," said Glenn O'Donnell, principal analyst at Forrester Research. "And yet, we resist automation because we want to remain in control."
Or maybe IT resists automation because it's hard.
"Automation is always a great idea, until someone realizes it's super complicated," said Robert Green, principal cloud strategist at Enfinitum Consulting, who uses automation to create cloud environments.
IT automation
Part one: The new IT automation imperative
But whether it's fueled by sluggish budgets, the rise of cloud computing, or the Agile and DevOps movements, interest in IT automation is at an all-time high, experts say.
"IT is being asked to do more things faster and in shorter windows," said Ronni Colville, a Gartner vice president and distinguished analyst for IT operations management. "Automation is what everybody's seeking right now, and we're seeing a big increase in the number of projects."
The IT automation maturity curve
What organizations are automating today depends on what they have already automated, and how much experience they have with the tools and technologies.
"Automation is more of an evolution of trust between vendors and implementers than a revolution of technology," said Forrester's O'Donnell. In the long list of frequently automated IT processes, for example, patch automation is seen as low-hanging fruit.
"No one in their right mind does that manually anymore," he said.
Beyond that, which processes get automated differs depending on the company, its resources and personnel.
One large automotive insurer is slowly but surely automating key IT processes using Microsoft System Center Orchestrator. The IT staffer responsible for the project is starting with alerts generated by the firm's BlueStripe performance monitoring tool. The goal is to take network operators out of the loop as much as possible. "In the past, an alert would happen, and would contact the application owner at 3 a.m., who would then spend 30 minutes restarting a Web service," the monitoring supervisor said. Today, that process has been automated such that within 120 seconds, the problem is detected, an action is performed and the problem is resolved -- without ever having to wake the application's owner.
But while automating faults and events has been a success, the monitoring supervisor worries about alienating his peers. "The [IT automation] tools are in good shape, but it's harder to get the IT teams on board." Not everyone has welcomed the sudden surge in emails they receive thanks to the newly automated system.
So he's taking it slow, trying not to annoy colleagues. "I don't want everything I do turned into [a coworker's] email rule that says 'Delete everything this person sends me,'" he said.
Others, in contrast, see extending their automation know-how as a key way to curry favor with other IT teams.
The engineering architect for a global financial services company said that the focus of automation in his shop has moved beyond simple infrastructure provisioning and patching toward higher value processes such as closed-loop remediation and building out private cloud environments for the test and development and quality-assurance teams.
"It's really about helping to speed up the development teams so that they can be more agile," the engineering architect said.
To that end, the firm uses a bevy of tools from Hewlett-Packard, including the old Opsware technologies now known as HP Server Automation and HP Operations Orchestration.
Indeed, provisioning cloud environments -- public or private -- is an increasingly popular form of automation, said Gartner's Colville. That's the thrust of many contemporary automation and orchestration platforms on the market, including offerings from traditional vendors such as VMware with vCloud Automation Center and BMC with Cloud Lifecycle Management, or those from newer players such as RightScale, Dell Enstratius and ServiceMesh, recently acquired by CSC.
"Event management is where it all got started, but these days it's all about cloud and self-service provisioning," Colville said.
Resistance is futile: The inevitability of IT automation
Just because IT automation is messy and complex is not a reason to avoid it.
For one thing, you don't need to automate everything you do, right away. It's easy -- and advisable -- to start small.
"We tell customers to automate just one thing. Don't try and boil the ocean," said Scott Johnston, director of strategy and marketing at Puppet Labs, the force behind the Puppet configuration management language. "Start with something that is causing you pain, like root password administration or LDAP configuration, and once you get value from that, go up the stack."
But it would be a mistake to stop there, said Forrester's O'Donnell.
"We're in the midst of an IT industrial revolution, and a lot of cherished roles in IT are going away," he said. In the future, building repeatable, scalable systems through automation will be at the core of what every system administrator does, if it isn't already, and there will be a much greater emphasis on software-development skills. With that on the horizon, IT professionals should heed that warning and wherever possible automate the tasks they do today, and become more like application developers themselves.
"Who better than you to automate the job that you already do?" he asked. Because in the end, "It's better to become the automator than to be automated," he said.
Alex Barrett is the editor in chief of Modern Infrastructure.
Dig Deeper on Scripting, Scheduling and IT Orchestration