Share this item with your network:
Mad about microsegmentation

Denys Rudyi - Fotolia
Justify IT ops' spending with a business value dashboard
Use business value dashboards to manage the progress of IT initiatives and track IT spending. A business value dashboard visualizes that data so corporate can understand IT value.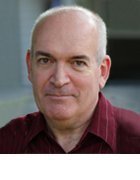 By
In a world ever more obsessed with getting the most from the least, IT often comes under harsh scrutiny. Exactly what is the point of all that spending and what does it accomplish? There may finally be a means to provide those answers, painlessly and reliably.
The concept of the business value dashboard (BVD) -- a marriage of IT and business data collecting -- originated with research firm Gartner and has been adopted by established players such as Hewlett-Packard Enterprise (HPE), as well as newer companies. It's a buzzword aimed squarely at the push for infrastructure and operations (I&O) teams to justify their expenditures and show how their initiatives relate to the company's bottom line. By their nature, business value dashboards are comprehensive and adaptable and can readily incorporate data on cloud resources. Some are even software as a service based.
For any I&O team, a dashboard can be a useful way to access and communicate metrics to demonstrate the business value of IT and chart progress on corporate goals.
"The challenge that faces our clients is that they are increasingly asked to prove what I&O contributes to business value," said Gary Spivak, a Gartner research director. With the massive amounts of data being collected already, that raises multiples issues, including simply selecting which metrics to present. Additionally, determining the top concerns of the business requires input from the business side.
"There is a tendency to just pass along the information that IT uses to run IT."
BVD has grown in prominence, he explains, because it combines familiar IT data with other metrics to better convey the impact and relevance of IT spending right out of the box.
Spivak says the market is still at a fairly early stage, "with a lot of organizations struggling to do something." Probably the most substantial player in the business value dashboard game so far is HPE. Most of the other contenders are smaller, established companies with a background in IT operations or IT service management tools. "In addition, there are dashboard tool vendors that help you build dashboards, but they don't offer any out-of-the-box intelligence to help you get started," Spivak said.
Rich Razon is business development manager at capacity planning and management company TeamQuest, which recently acquired PureShare, one of the firms Gartner watches in the business value dashboard space. "The original problem PureShare aimed at was providing a single system of operational metrics surrounding an enterprise IT environment," he said. That involved PureShare setting up and amalgamating metrics for everything from space and cooling management to IT services management. Some of its initial customers included the New York Stock Exchange and Time-Warner.
"We had a broad cross section of experience of seeing actual IT environments," Razon said. "Depending on the discipline and mindset of the leadership, that can equate to a drive toward improvement and greater maturity." To keep up with market expectations, Razon says the product will be rebranded to include the business value dashboard buzzword. "I think that the right term if we could invent one would be ubiquitous access so that access to metrics is effortless."
The rise of the business value dashboards is driven by two things, said Bernd Harzog, founder and CEO of Alpharetta, Georgia-based OpsDataStore. The first is the overwhelming volume of data which IT must monitor and understand and the second is the need to find the elements of that data that "influence things that the business cares about."
For online operations, where issues such as "revenue per minute" are critical, monitoring needs to be fast and effective, Harzog said, so that performance issues tied to revenue can be spotted and addressed. "The business doesn't care about CPU use, unless it is causing a problem that matters to them," he says.
The dashboard role in delivery
"We have a firm belief that you need to instrument and measure the full stack, from low level instances of server right up to things the business cares about like how many customers are visiting a web site," says Stevan Arychuk, a DevOps evangelist and strategic marketer at New Relic, a software analytics company based in San Francisco. Arychuk says his company started in application performance monitoring and now has infrastructure monitoring and other capabilities.
Dashboards are an important part of information delivery, he notes. A good dashboard lets you chart and visualize almost anything, and the great ones allow flexibility. "Flexibility lets you iterate, ask questions, slice the data and look at it in different ways," Arychuk said. Unless you have a platform like that, data will end up siloed. That ability to collect it and look at it in one place is the essence of business value dashboards.
"BVD product offerings are still fairly nascent," Arychuk said. "The way people have built software historically makes it challenging to get data into some platforms; there may be some legacy apps that are resistant to change. And that makes decisions more difficult."
Organizations can certainly try the home-grown approach to business value dashboards, but vendor-supplied products can save time and effort, Gartner's Spivak said. For large enterprises, "everyone should deploy a BVD" and the companies actually moving ahead with business value dashboards, "skew more to the larger side and what we would classify as better-than-average IT maturity." However, everyone should think about business value dashboards by trying to define and communicate about what they do in business terms, he said.
A good place to start is simply to look at the metrics currently tracked and then "think above the line" -- in other words, with a due consideration of impact on profitability and business management issues.
For example, if an outage occurred on a particular application, you can often link the downtime occurrence to what happened on the end-user side. A business value dashboard would go to the next step to see how the outage actually ended up impacting sales.
Know your needs
If you choose a tool without really recognizing what you are looking for, that is an error. Another error is believing I&O determines what information the business needs without actually talking to the business. "It is the business that will define value, so people will remain challenged to actually engage with the business and thereby become a valued partner rather than just typical old IT," Spivak said.
Gartner has not yet developed a Magic Quadrant study for business value dashboards, but did develop a market guide in 2015. "What is interesting in terms of market maturity is that we have started to see more merger and acquisition activity recently," he says.
It is important to note that executive level dashboards must offer concise summaries and simple ways to spot trends, such as graphics or color. "An executive might look at a daily summary for 10 seconds if it is green but if it shows a problem indicator they will log in to get more information,"Arychuk said.
Similarly, he notes, the tool must be easy to use. "If it presents any degree of friction, adoption will suffer," he says.
Who should be prioritizing business value dashboard implementation? If your company is smaller, "you might be tempted to do it yourself because the problem is simpler," Harzog said. However, he notes, to do it at large scale, especially organizations with thousands of servers, "is a very demanding task that would require a world-class big data team," which is why those organizations are considering business value dashboard products as an answer.
"BVD should be as easy as pulling out and turning on mobile phone," Razon said.
Dig Deeper on Real-Time Performance Monitoring and Management