IT admins learn to manage unplanned work in illustrated book
If you spend all day on work in progress and end with more rather than less to do, check out Dominica DeGrandis' book on best practices and methods to diminish the madness.
If there's one thing that IT organizations can count on, it's unplanned work. To improve IT operations, says book author and former configuration and release management specialist Dominica DeGrandis, make the work visible.
"There's always going to be variability in the system; things aren't going to work the way we expected them to. ... We don't know what we don't know, [and] we live in a complex world," said DeGrandis, who wrote Making Work Visible: Exposing Time Theft to Optimize Work & Flow. A free excerpt from the book is available below.
Work in progress (WIP) -- all the projects, ad hoc requests, incidents and other planned and unplanned work that fills the day -- surely isn't limited to the network operations center, and the book constructs lessons in broad practices, not specific technologies. But DeGrandis acknowledges a particular WIP burden on IT operations.
Ops people are running around like crazy trying to stabilize this new thing in production.

Dominica DeGrandisAuthor, Making Work Visible
"The development team and Agile team are all marching to get a project done, and they consider it [an application or service] done when it gets flipped on in production, and they go party," she said, but meanwhile, "ops people are running around like crazy trying to stabilize this new thing in production." When do they get to say it's done?
WIP tends to spiral into degraded IT performance. If you have too much WIP and too many priorities, dependencies increase, especially unknown ones, DeGrandis said. Unplanned work piles up, and incidents occur.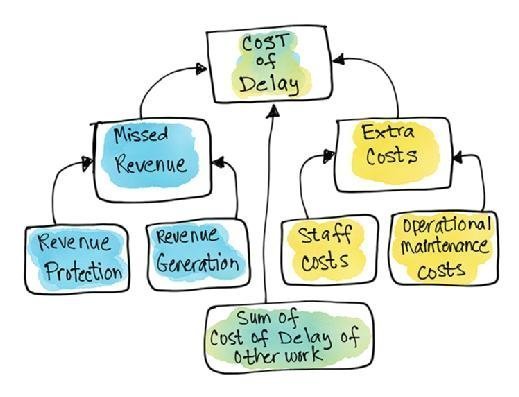 Making Work Visible is segmented into three parts: an introduction to "time thieves," such as unplanned work and conflicting priorities; a host of practices that readers can use to expose and minimize time thieves; then a look at metrics, feedback and circumstances. DeGrandis presents readers multiple ways to absorb the concepts, from astute illustrations to exercises, to explore each one in a hands-on manner.
To start working better today, provide evidence of where your time goes, DeGrandis said. Without tracking, there's no evidence of what keeps ops busy all day and night.
"If you're supposed to be building a new [Microsoft] Azure platform, but all this unplanned work comes in and you don't track it, then three weeks later, the VP wants to know where this new Azure platform is, and you've got nothing to show them," she said. "If you can make your work visible in your tracking system ... you've got facts now with some metrics to show that you've been allocated at 100% capacity utilization. ... Start measuring good metrics where the focus is on the work and not the people: how good, how fast, how predictable and how productive?"
Click here to read an excerpt from the book.
Making Work Visible, published in November 2017, is available from IT Revolution Press, ISBN 978-1942788157. Dominica DeGrandis is the director of digital transformation at Tasktop and can be reached on Twitter @dominicad.
Dig Deeper on DevOps Team Organization