Evaluate
Weigh the pros and cons of technologies, products and projects you are considering.
How do Google data centers compare with your IT infrastructure?
Enterprise data centers can pick up some ideas from Google to run IT infrastructure that supports business innovation and cloud-connected consumers.
How Google-like is your data center? How enterprise-like is Google? The answer to both is "not very," though there are overlaps and lessons to be learned.

Download this free guide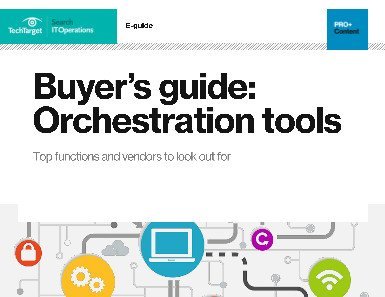 Orchestration tools: Our experts' vendor-neutral analysis
Orchestration tools are becoming increasingly popular as part of the DevOps process as they allow admins to focus on more critical tasks, rather than the routine steps it takes to move a workflow along. Our experts analyze the top solutions in the market, namely: Automic, Ayehu, BMC Control-M, CA, Cisco, IBM, Micro Focus, Microsoft, ServiceNow, and VMware.
"There's a lot of myth about Google data centers, with everything in-house and everything custom for them and secrets galore," said Joe Skorupa, a Gartner Inc. distinguished analyst, during his session at the Gartner IT Operations & Management Summit 2014 in Orlando, Florida this month.
Google uses familiar enterprise systems, like Oracle databases, to keep the back office running. If Google can take a page from the enterprise book, perhaps the enterprise can take a page from Google's playbook.
If IT is your business or if you're digitally focused even though your product is not IT services, you should bring Google's principles into the data center.
If you adopt these principles of commodity infrastructure and automated processes, and of being free to fail occasionally, IT can invest more in supporting what makes the company money, not simply keeping the back office running at the least cost.
To get serious about emulating Web-scale IT companies, start asking questions:
How important is IT? How autonomous is IT? Can you experiment and fast-fail if the experiment isn't working? Do you invest in rapid-fire new IT projects?
Dig Deeper on Scripting, Scheduling and IT Orchestration