Share this item with your network: BACKGROUND IMAGE: iSTOCK/GETTY IMAGES
Bracing yourself for big data

iSTOCK/GETTY IMAGES
Evaluate
Weigh the pros and cons of technologies, products and projects you are considering.
Examining vendor offerings in converged infrastructure market
IT departments looking to make their lives easier are looking to the converged infrastructure market for the simplicity these platforms can deliver.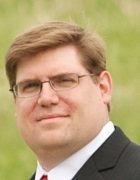 By
As enterprises look at converged systems to improve the overall efficiency of their data centers, it's important to know which vendors are raising their flags in the converged infrastructure market. And with offerings as disparate as data center managers' feelings on the future of converged infrastructure, you'll need to parse out exactly how each vendors' technology differs. Here we take a look at three big-name vendors that are swimming in the primordial converged infrastructure soup: Dell, IBM and HP.
Dell vStart and Active System for virtualization
Dell has a long history in the blade server market, and is charging into the convergence game with the vStart and Active System 800 models. The vStart series features Dell's M-series blades, EqualLogic storage and PowerConnect network switches in the smaller models, and Compellent Fibre Channel storage and Force10 networking in the larger enterprise vStart systems. The Dell Active System takes things a step further with converged fabrics via their PowerEdge I/O Aggregator, using iSCSI-based high-end EqualLogic storage.
The varied sizes of these products lend themselves nicely to branch office use on the small end and enterprise use in the corporate data center. The vStart systems are intended for virtualization, offering both VMware vSphere and Microsoft Hyper-V. Active System can support virtualization or physical hardware use, all managed via Dell's Active System Manager software. Active System Manager fulfills many of the same functions as Cisco UCS Manager, allowing you to deploy profiles and manage physical hardware flexibly. Active System Manager also comes with deployment templates for common IT applications, making it easy to rapidly configure a system according to best practices.
A true building-block approach
While other vendors deliver converged solutions built from discrete storage, network and compute components, a new wave of vendors aims to converge IT even farther. Companies like Nutanix and Simplivity deliver their converged infrastructure as simple, 2U rack-mounted building blocks, and rely heavily on software-defined storage and networking in their scale-out infrastructure. With each building block comes more CPU, memory, storage and bandwidth, so by adding more of one resource, such as storage, you also add more of everything else and avoid bottlenecks. They are built of less-expensive commodity components, such as consumer-grade solid state drives, and work around any reliability differences in software. These solutions have true "single pane" management interfaces, work with common virtualization software and are typically pay-as-you-grow, since expansion is as simple as racking a new building block.
Active System Manager cannot currently manage physical hosts outside of the platform, and both vStart and Active System are geared more toward infrastructure than a preconfigured cloud solution, though you can build a private cloud easily using third-party software. Depending on the configuration, you may be able to attach legacy data center equipment, but support is limited, as is the case with most other systems of this nature.
A single-source vendor for storage, networking and computing resources may engender thoughts of lock-in, but the use of standard components and virtualization software means an exit strategy is readily available. Dell's transformation over the last few years into a full-service IT supplier makes it easy for them to assemble systems to sell as a single part number, with a single support contract and a single phone number for support. This can be a big help when there is trouble and it can save time with acquisition and ongoing support.
The evolution of IBM PureFlex
IBM has evolved its venerable BladeCenter technology into the PureFlex line of converged infrastructure products. Like other options, IBM's comes preconfigured in a 42U rack and includes the IBM Flex System Enterprise chassis, blades based on Intel Xeon or IBM Power CPUs and Storwize V7000 storage arrays. In addition to the usual Microsoft Windows, Red Hat Enterprise Linux and SUSE Linux Enterprise Server, PureFlex also supports IBM AIX and IBM i Series operating systems and applications, making it a good solution for organizations with investments in those technologies. Fittingly, the solution supports IBM PowerVM virtualization for AIX and I systems, as well as VMware vSphere and Microsoft Hyper-V.
PureFlex systems are delivered in three sizes -- Express, Standard and Enterprise -- with pricing, features and capacity that scale accordingly. IBM includes its IBM SmartCloud entry software for management, effectively delivering a pretested, preconfigured and fully licensed private cloud. This solution also includes what IBM calls infrastructure patterns, which are templates you can use to deploy best practice-based configurations for common IT systems such as Exchange, databases and the like.
PureFlex can be configured as a private cloud but doesn't currently have public cloud support, so a hybrid cloud is out of the question. Furthermore, according to the July 2012 IBM Redbook on Flex and PureFlex systems, IBM only offers a three-year warranty on this equipment. Despite the turnkey nature of these types of systems, it still takes time to spin them up and down, bringing the effective life of this system to just two years. In addition, IBM offers 9x5 next business day hardware maintenance and 9x5 software support, when 24x7 four-hour response warranties are standard from most vendors. These warranty and support options are both serious deficiencies in the PureFlex offering.
HP CloudSystem Matrix built on blades
HP built on the legacy of its BladeSystem hardware and morphed it into the HP CloudSystem Matrix. Using its BladeSystem Matrix hardware, 3PAR and LeftHand storage, and its own line of networking equipment, HP delivered a system intended as a turnkey hybrid cloud. HP has long had its FlexFabric networking fabric technology in BladeSystems, which it is now using to add Fibre Channel and IP networking to the converged platform, similar to Cisco UCS, thus delivering storage and IP networking to the blade servers via a single converged network connection.
The CloudSystem Matrix includes a full cloud software stack, including a self-service portal, automation engines, resource management, chargeback and everything you'd expect from a private cloud. It also has the ability to connect to certain public clouds like HP's own Cloud Services and Amazon EC2, which makes this particularly attractive to some businesses. While the system supports VMware vSphere and Hyper-V virtualization, and is adding support for KVM support, the cloud functionality is based on HP's own software. HP supports vSphere and Hyper-V via plugins, which means that future functions can be added by simply upgrading or adding plugins. Like UCS, the management software abstracts the vital data of the blades to create templates that can be pushed to other blades, as well as enabling rapid replacement in case of failure. The system also comes with prebuilt templates for fast configuration of common applications.
There is a standard hardware warranty of three years, extendable to five. The offerings come in a variety of sizes designed for the enterprise down to the branch office. HP also advertises "heterogeneous support of extended infrastructure," which is a complicated way of saying that you can connect the CloudSystem Matrix to existing equipment, subject to hardware compatibility lists. This is nice for migration purposes and helps you get the most from systems already in place. The management systems can also manage HP physical servers outside of CloudSystem Matrix.
Like Cisco UCS, CloudSystem Matrix requires a sizable initial investment in management and networking infrastructure. That investment pays off as you expand the system, but could be a consideration for smaller shops. Licensing is typically one of HP's weak spots, and it remains so with CloudSystem Matrix. A good relationship with your HP sales team, though, will likely alleviate some of the licensing complications.
Converged infrastructure aims to simplify your data center by reducing complexity at all levels, from cabling and physical infrastructure to ongoing management of logical resources like compute and storage. Reducing complexity means faster turnaround time for changes and new deployments, and less opportunity for configuration errors. In turn, that means fewer outages and more productive work from your IT staff. That's a win-win for everyone.
About the author:
Bob Plankers is a virtualization and cloud architect at a major Midwestern university. He is also the author of The Lone Sysadmin blog. Let us know what you think. Write to us at editor@moderninfrastructure.com
Dig Deeper on Scripting, Scheduling and IT Orchestration