Share this item with your network:
Bimodal IT innovates without risk

Fotolia
Dissenters criticize the bimodal IT model
The bimodal IT model breaks IT into two ways of thinking about and implementing changes. And there are two schools of thought on this approach to innovation and improvement.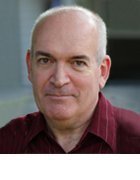 By
Can splitting IT operations into fast and slow lanes actually help the business move quicker?
Facing a whirlwind of competing priorities, some IT organizations are adopting a radical simplification called bimodal IT, in which they establish two pipelines: one focused on stability and the other on innovation.
The idea of bimodal IT -- a term coined by analyst firm Gartner -- is that IT organizations are pulled to both "keep the lights on" and lead the business into the future. These tasks require different attributes. But when it comes to whether bimodal is the best approach to organizing IT operations, that's where there is disagreement, with opinions ranging from lukewarm support to outright opposition.
The IT industry understands bimodal to be parallel operations, or a multithreading strategy, with one side focused on growth and planning for the future while the other knocks down the roadblocks in the way of day-to-day environment stability, explained Tim Cullen, senior security consultant at IT consultancy and service provider Adapture, based in Atlanta, Ga. Then, he added, "bimodal IT is kind of a polarizing topic, because some folks do not think it is a valid way to do business or is a supportable strategy."
"Bimodal is actually about two different styles of work," Gartner analyst Simon Mingay said. One mode is focused on delivering predictability, and the other is focused on "situations where you have high levels of uncertainty, particularly in the context of digital transformation," Mingay said.
Mingay further noted that mode 1 is primarily focused on making the IT core of an organization digital-ready. Mode 2 is focused on capabilities such as Agile, adaptive sourcing and lean staffing -- acting as a nursery for developing capabilities and people that can later be selectively transplanted to mode 1. "So mode 1 is about renovating the core," Mingay said. "It can sometimes be iterative, but mode 2 is always iterative."
According to Mingay, the premise of bimodal IT is that fast-paced innovation is "incredibly experiential." It is something that people need to touch and feel to understand and apply in their own organization. Mode 2 offers an environment where IT people can step away from established operational patterns, modes of thought and rules of thumb -- a sort of deep end of the pool that will provide a fresh perspective. "You may develop a core team there in mode 2, but you can send some of them back to work with mode 1 as advocates and change agents," Mingay said.
And that is where longer-term transformation is born. Those methods, tools and processes can then move across the organization, Mingay explained. An alternative to the structure offered by having both modes is organizations trying to change everything at once. "We think that approach goes in the too-difficult bucket," he said. "With bimodal, you can focus on changing certain parts of the organization relating to, say, mobile or social, transplanting as you go, and then continuing to roll ahead," Mingay added.
The details of implementation
Mingay described life in a bimodal organization as clarified by the approach. In mode 1, for example, you might be planning to migrate from AIX to an Intel architecture, a challenging but generally predictable activity that's been done many times across the industry. That means the range of potential problems are well-known and the solutions are equally familiar. You can define the before-and-after states, write a business case for the migration and craft an implementation plan.
On the other hand, if you need to create a mobile app for an entirely new product or service- -- perhaps even connecting to an entirely new set of customers -- the challenges are almost the inverse of mode 1. Risks are high, there is a steep learning curve and no one really knows the outcome.
"We are saying, regardless of what technologies and methods you use, you will always face situations where you will have to handle both relatively predictable (mode 1) and highly unpredictable (mode 2) challenges," Mingay said.
Slow your roll
When Gartner makes a proclamation, the IT industry often, but not always, falls in lockstep. In the case of bimodal IT, other analysts have a far different vision. Forrester Research, for instance, takes a dim view of the Gartner approach. John C. McCarthy, a Forrester analyst, recently authored a report provocatively titled, "The False Promise of Bimodal IT." One of the first concerns he enumerated was that "bimodal IT creates two separate groups that work at different speeds on segregated systems." And in his view, that means "IT is fundamentally unable to address customer and enterprise needs for agility."
According to McCarthy's report, bimodal also has a long-term flaw. Rather than promoting innovation, it siloes operations into two tiers that will inevitably compete for funds, resources, skills and the attention of management. A better alternative, he wrote, is for organizations to work harder to understand their challenges and make "the changes required to drive simplicity." Along the way, they should also embed Agile design thinking, help the business gain program management expertise and implement more modern applications and cloud architecture.
Similarly dubious about the Gartner approach, Andrew Reichman, research director for cloud at 451 Research, called bimodal IT "a gross oversimplification."
It's not that there is no value in the bimodal concept, he said. The problem is that bimodal assumes every organization has crusty, oldstuff that could or should never move to the cloud. "I take the view that almost everything you are running could probably live in the cloud and that the transition could be helpful, depending on a calculation of the benefits," Reichman said. "You have to ask how hard it is to get to the cloud and whether the benefits are huge or minimal." Some moves are clear no-brainers, but in his view, that's about as much directional clarification as you are likely to gain from a bimodal approach.
The thought process can be conducted without the obscuring structure that bimodal creates, he said. "If you are building a brand-new app for something that doesn't currently exist in your organization, you can and probably should build it in the cloud with cloud-native principles. That keeps you from accumulating more baggage, and it frees up the data center," Reichman said. It is also a matter of recognizing that it can be very challenging to convert existing applications and data to cloud architecture and do so while continuing to run the business. "It is a classic example of trying to change the tire on the bus while it's moving," he added.
"To me, the process is less black and white than setting up two 'modes' -- it is more of a spectrum," Reichman said. A service such as email is easy because there isn't that much difference in functionality in other options, so an industry-standard offering in the cloud is perfectly fine for most companies. On the other end of the spectrum, though, there are some things that may provide crucial differentiation. An extreme example is the kind of proprietary trading software used by brokerage operations and some banks, where the functionality is a key business differentiator, Reichman said. "It is possible even those things could benefit from the cloud, but it is less likely," he added.
"I think bimodal misses a lot of the subtleties involved in thinking through those choices," he said.
Not simplistic
Mingay defends the Gartner approach, and says many clients have adopted it successfully. "Bimodal is not defined by any end state, process or technology; we don't talk about mode 2 technology, and it isn't just tied to cloud," he said. It is not a matter of "everything" going to mode 2, he added.
"IT organizations badly need to innovate, but they also need to renovate their core," Mingay said. Similarly, many organizations want to increase speed. But if they focus on the speed of a few individual projects, that can create problems, especially if they aren't also focusing on reducing the software and architectural complexity they have accumulated. "They may manage to deliver things PDQ [pretty darn quick], but at the same time, they may actually be in danger of reducing enterprise agility," Mingay said. "Bimodal is about having a unified approach, and it means making significant changes," he said.
Organizations, he stressed, need to look "end to end" as they implement a bimodal IT structure. What's more, they need to consider the human dimension. It can't be implemented in a way that sidelines some people and creates winners and losers. Everyone needs to contribute to digital transformation. "That means that the people that built their career on methodologies that are no longer fit for purpose will need to acquire new skills," Mingay added.
Alan R. Earls is a Boston-based freelance writer focused on business and technology.
Dig Deeper on DevOps Team Organization