Share this item with your network: BACKGROUND IMAGE: iSTOCK/GETTY IMAGES
Bracing yourself for big data

iSTOCK/GETTY IMAGES
Manage
Learn to apply best practices and optimize your operations.
Developing an effective change management process requires tenacity
Companies seeking an easy way to manage and monitor changes in their environment have a variety of tools to choose from to assist IT shops.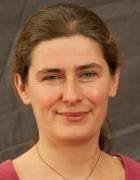 By
The quality of an IT shop is often measured by its ability to reduce downtime and keep services humming at the highest possible level. But even for the most advanced IT personnel, getting an effective change management process in place with the right tools can be a difficult undertaking.
Mike Tomasiewicz, senior network and systems administrator with packaged foods behemoth ConAgra Foods Inc., describes his organization's work to implement business service management (BSM) -- including configuration management database (CMDB) -- as a "journey with obstacles and pitfalls along the way."
That journey began about a decade ago, when the company began centralizing its diverse independent businesses under one corporate umbrella and implementing SAP to coordinate a complex supply chain. Along the way, "we realized that we needed to centralize our internal IT processes as well," Tomasiewicz said.
As a first step, the company implemented BMC Software's Remedy for incident and change management, followed by Patrol and Control-M for monitoring and automation, respectively. In the early days, integration between the three was "loose," and implementation of the CMDB happened in fits and starts, Tomasiewicz said.
A first breakthrough came after attending a CMDB training session, after which Tomasiewicz said he came home and deleted the company's existing configuration database. "The CMDB I had built looked like our org chart -- it had nothing to do with IT," he said.
To that point, Tomasiewicz asserts that CMDBs should be built from the bottom up rather than from the top down -- starting with low-level infrastructure elements such as servers, networks and storage. "Once you understand the infrastructure and application suites, then you can begin to document how those work together," he explained.
But inputting those infrastructure elements into the CMDB is easier said than done. And that's the subject of Tomasiewicz's second breakthrough: BMC's acquisition of Tideway Systems, whose IT discovery software would eventually become BMC Atrium Discovery and Dependency Mapping (ADDM). With ADDM, the hard work of populating the CMDB and keeping it up to date got much easier, he said.
Today, ConAgra has fully fleshed out its models that describe various business-level services, monitored centrally. "At a high-level, it looks like just a red-light, green-light dashboard," Tomasiewicz said, but those dashboards allow IT to see problems -- and resolve them -- much faster than was ever possible before.
In the past, a downed label printer in ConAgra's warehouse would show up simply as an alert in Patrol, for example. Today, that downed printer status causes ConAgra's warehouse management dashboard to display as red, and operations professionals can quickly drill down to the specific item that caused the warehouse to come to a grinding halt.
It may not sound like much, but "we could only dream about that five or six years ago," Tomasiewicz said.
Change trickles down for smaller businesses
But for every multinational conglomerate with a CMDB, there are countless small and medium-sized organizations that don't have the muscle or budget to embark on a multiyear overhaul of their service management capabilities yet have a strong need to manage and monitor change in their environment.
To that end, change and configuration management has made its way into numerous tools designed for smaller shops, subsumed within more digestible systems management platforms.
VSE Corp., a government contractor in Alexandria, Va., made some big change last year: It moved its offices and built a new data center.
"We were in the same facility for 48 years and just last year moved the flagpole," said Dave Chivers, VSE vice president and CIO.
The move also involved building a state-of-the-art data center -- complete with new infrastructure running VMware -- that would receive newly virtualized versions of its nearly 300 servers. That's where Chivers saw the need for change management.
As the servers were virtualized and copied to the new data center, "we wanted to know, 'Is it really the same?'" Chivers said. The company opted for configuration and change management software from Evolven that puts a plug-in on the server so the team could audit and quickly analyze everything on it to determine if anything had changed.
As a federal contractor, VSE also routinely uses the change logs generated by Evolven to prove to auditors that it is compliant with regulations such as the Federal Information Security Management Act (FISMA).
With an IT staff consisting of only five people, "I needed something that would provide useful information for the IT managers to act on. It filled a void," said Chivers.
Power to the people
Ultimately, change management should come down to improving productivity by making people's jobs easier.
TaxResources Inc. is another midsized company that considered large-scale CMDB offerings. It ultimately shied away from CMDB, instead resolving to track changes in a homegrown system. Then Matt Estes, director of strategic initiatives at the tax audit and defense service, was lured to a commercial IT management product from ITinvolve that applies social collaboration models pioneered by Twitter and Facebook to better engage IT stakeholders.
"I manage the IT and software engineering groups, and one of the biggest problems we have is managing change," said Estes.
With ITinvolve, developers and engineers can "follow" infrastructure and services, are alerted when a change is made, and are encouraged to comment on those changes, wiki-style. The firm started by using ITinvolve on just a couple key systems, but the system has grown in scope, and now all changes to production systems are done through the platform.
Indeed, by embracing social collaboration, simplifying discovery and better integrating with key service-desk systems, change and configuration management is slowly starting to shed its reputation for being a complicated, expensive set of technologies out of step with how IT operations teams actually work, said Bill Emmett, BMC's senior manager for solutions marketing.
"The technology is finally starting to catch up to the way that IT departments have been working for a while," he said.
About the author:
Alex Barrett is the editor in chief of Modern Infrastructure. Write to her at abarrett@techtarget.comor tweet her at @aebarrett.
Dig Deeper on Configuration Management and DevOps