Share this item with your network: BACKGROUND IMAGE: iSTOCK/GETTY IMAGES
Hybrid cloud may be more than an enterprise stepping stone

iSTOCK/GETTY IMAGES
Manage
Learn to apply best practices and optimize your operations.
DCIM software improvements that finesse data center planning
New DCIM software renders data center equipment in 3D for better designs and runs what-if scenarios for data center changes.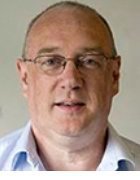 By
What's the most important feature to shop for in DCIM software? A key consideration when choosing a data center infrastructure management (DCIM) system is how it populates the equipment database. Some do not update new equipment details on a regular basis; others use "plate values" for metrics such as power usage. The difference between using a plate value (the rated power usage) and actual energy usage measured in real time can be almost an order of magnitude, which can lead to over-engineering of power, backup and cooling systems.
Two-dimensional schematics have given way to 3D in most DCIM software, so that rack-based systems can be engineered in situ and viewed from multiple directions. These 3D schematics allow users to easily see if new equipment might interfere with existing objects.
Some DCIM tools also have the ability to run "what-if?" scenarios. For example, will placing a server in a given rack overload a power distribution block? Will placing these power transformers here cause a hot spot that cannot be cooled with existing systems? Again, such capabilities help facilities and IT work together to ensure that the data center is optimally designed to support the business.
The combination of 3D visual representations plus real-time data from environmental sensors enables computational fluid dynamics to demonstrate and optimize cooling flows. Empirical data from the DCIM software will show what happens to cooling flows as systems change and new equipment is added, preventing hot spots.
About the author:
Clive Longbottom is the co-founder and service director of IT research and analysis firm Quocirca, based in the U.K. Longbottom has more than 15 years of experience in the field. With a background in chemical engineering, he's worked on automation, control of hazardous substances, document management and knowledge management projects.
Dig Deeper on Configuration Management and DevOps