Share this item with your network:
Advancements already push the future of HCI in surprising directions

Graeme Dawes - Fotolia
Bots infiltrate IT help desk software
IT support requires a great deal of perfunctory tasks and communications. You'll soon be able to hand off the routine to bot-based IT help desk tools and integrations.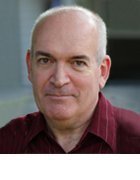 By
Is your new coworker a robot? In the case of IT help desk software, likely yes.
The majority of IT help desk functions are routine. Often, it's a simple matter of a user who needs hand-holding to work through a procedure. Many other IT tasks are similarly uncomplicated. The parameters for action are pretty well-understood, and someone or something can be trained to handle them.
In fact, IT already uses automation to try to tame complexity. Bots, the catchall term for functions that mimic, in some helpful way, human skills or human personalities, are an embodiment of a kind of automation. Thus, it's probably inevitable that bots in some shape are headed for IT. In fact, a few already have arrived.
While bots have existed for a while, their usefulness has begun to improve significantly, said Brian Rinaldi, developer programs manager at Progress Software, based in Bedford, Mass. "We're seeing huge improvements in natural language processing, including services from major companies like IBM, Microsoft, Amazon and Google that allow a bot to be programmed to understand requests," he said.
For instance, Google announced at a recent Google I/O event that its Home voice-activated assistant now has a 4.7% error rate on natural language processing -- down substantially from its original 8%. "Those kind of improvements are the difference between a bot being frustrating to an end user or feeling both natural and useful," Rinaldi said.
He sees IT help desk software as being well-situated to take advantage of bots. "A bot could give the user the immediate interaction they need, and perhaps even complete the task, without forcing them through ticket systems that are often tedious for both the end user and the help desk," Rinaldi said.
Changing the user experience
"Smart bots and chatbots have been overhyped, but I believe there is plenty of substance, too," said Raúl Castañón-Martínez, an enterprise mobility analyst at 451 Research. In terms of deployment rates, "we are seeing an 80/20 ratio for external or customer-interfacing versus internal or employee-interfacing bots," Castañón-Martínez said. For corporate IT in the short term, this represents an opportunity to improve the ways in which organizations interact with both customers and employees.
The bigger trend is the disruption of the end-user experience, Castañón-Martínez said.
"Within this framework, we expect innovations focusing on automating tasks and workflows, and chatbots are a part of this," he said. Early use cases are centered on content delivery, as in the case of updating FAQs posted online to assist customers and employee service requests. This IT support automation could be helpful for a user trying to reset a password.
Chat functions and chatbots open the possibility of dramatically simplifying the process and supplementing human capabilities.

Michael Facemireanalyst at Forrester Research
As for IT functions, there are a number of opportunities for bots to assist with monitoring applications, systems and networks as well as for automating associated tasks. For example, a critical alert from an application could trigger a chatbot, which would collect relevant information and create a ticket in Atlassian's JIRA. The chatbot would then escalate and assign the issue to a specific individual, and provide updates to the team when the ticket is changed. In a similar way, an alert for a new prospect on Salesforce could trigger a chatbot to collect the information and send it to the right sales rep. It could also provide updates to a sales manager as the opportunity develops from lead to prospect, Castañón-Martínez said.
"I believe that bots hold great potential. We are seeing early progress with use cases in customer support, productivity apps and conversational commerce," Castañón-Martínez said.
In this early stage, however, bots have yet to deliver on their promise. To enable natural conversations, Castañón-Martínez said, the technology needs to have the ability to incorporate contextual understanding and machine learning.
Many vendors have chatbots that seek to address particular situations that arise in the enterprise. A number of virtual assistants help executives schedule meetings and conference calls. Some, such as Troops, a Slack bot for Salesforce, are more sophisticated. Also, a number of software-as-a-service companies provide tools for homegrown chatbots. Among them are startups Converse.AI, Conversable, Chyme by Unvired, Meya, Init.ai and Flow XO. There are similar services from large tech vendors, including Microsoft, Castañón-Martínez said.
Don't rush in
While chatbots and virtual assistants can help IT shops streamline some operations, organizations shouldn't hurry to adopt technology for technology's sake. In fact, through 2020, Gartner predicts that 99% of artificial intelligence initiatives in IT service management that lack an established knowledge management foundation will ultimately fail.
Michael Facemire, a vice president and analyst at Forrester Research, said the bot phenomenon needs to be considered in an IT context. "There are a lot of fairly proprietary processes that companies use to manage their IT operations," he said. Although there are some instances of integrating with process management tools, most of these processes are simply accessed through a webpage interface.
Chat functions and chatbots open the possibility of dramatically simplifying the process and supplementing human capabilities, Facemire said. "For example, a natural language interface would eliminate the need to learn how to interact with many different systems."
The bot builders
"Chat platforms like Slack and Microsoft Teams are becoming the console for the enterprise and the de facto way to communicate -- not just with other people but also with the apps used daily in an enterprise," said Gautham Viswanathan, founder and head of products at Workato, a Cupertino, Calif., company that offers app integration services. He also led the team in creating Workbot for Slack, a customizable bot designed to allow you to work in your apps right from Slack.
"Increasingly, chatbots are now the connection between chat consoles and apps," he said. These bots are key to making the interaction with the apps seamless and personal, while also making sure that the workflow is customized to the needs of the business, he noted.
"There is a lot of bot technology coming out, and it's getting better with each iteration," Viswanathan said. For example, he noted, IT help desk software bots can automate first-line support by automatically looking up the issue in a knowledge base and responding to user queries with the correct article. "If the user is not satisfied with the answer from the knowledge base, a bot can auto-create a support ticket," he said.
Bots also enable chat users to create support tickets from the chat console and send updates as the ticket moves along. And, by using artificial intelligence, bots automatically understand and classify support tickets, assigning them to the appropriate help desk worker.
"On the IT DevOps side, we see a ton of automation and notification use cases involving bots," Viswanathan said. "For example, when a virtual machine or system goes down, a bot can notify admins and, in some cases, restart them automatically." However, Viswanathan said, "For bots to be useful in IT, there has to be an element of customization, and the bot has to be able to learn specifically from their particular user."
Plenty of possibilities
Bots as virtual assistants have a clear value, said Amit Ben, CTO and co-founder of Nanorep, a provider of bots based in Boston. "These virtual assistants are being implemented into enterprises' internal infrastructure to help IT departments better support employees with technological questions and issues," he said. And, by taking on some of the simpler tasks that pop up in an employee's workday, chatbots allow IT professionals to focus on the more daunting or complex issues facing a business.
"Bots not only help the end user solve problems," Ben said. "They can also be a great resource for the IT department itself." New team members need to get to know IT processes and systems, for example. Chatbots can be a useful tool to get the training process started, he said.
Although bots have gotten their earliest traction in DevOps settings, Facemire said the potential in traditional IT operations is significant. "Bots could check on the performance of apps and servers and could provide reports to humans more easily than having them click through pages and portals," he said.
There is an "arms race" between the likes of Slack, Atlassian HipChat and Microsoft Teams to master this new potential. For now, though, bots are mostly functioning as an interface to existing systems. Smarter bots could soon facilitate IT operations, Facemire said, and take much more of the burden off of humans.
Dig Deeper on Scripting, Scheduling and IT Orchestration