Share this item with your network:
IT's battle with data center networking changes

Sergey Nivens - Fotolia
A fast data architecture whizzes by traditional data management tools
New types of information, and the need to immediately access it, are reshaping the big data market into the fast data market. New data management platforms have emerged and are jockeying for acceptance.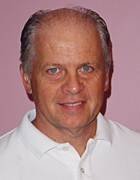 By
How corporations use big data will literally be the difference between business success or business failure. Now, the fast data architecture promises more possibilities, with the right data management to support it.
Data generation is increasing at mind-boggling rates, and the evidence surrounds us: 21 million tweets and 9 billion email messages are sent every hour. Soon, even more information will be created. Sensors will collect performance data on items such as light bulbs, personal medical devices will monitor insulin rates and inventory will be tracked as it moves from place to place.
As a result, analyst firm IDC expects data volumes to double every two years and reach 40 zettabytes -- a zettabyte equals one million petabytes -- in 2020. Enterprises want to do more than collect information for future analysis -- they want to evaluate it in real time, a desire that is dramatically changing the data management market.
Recently, big data systems have been all the rage. In fact, IDC projects that the market will grow at 23.1% annually and reach $48.6 billion in 2019. Big data systems have been gaining traction for a few reasons. They allow organizations to collect large volumes of information and use commodity hardware and open source tools to examine it. Businesses can then justify deployments that are much less expensive than traditional proprietary database management systems (DBMSes). Consequently, Hadoop clusters built from thousands of nodes have become common in many organizations.
Dig Deeper on Managing Cloud-Native Applications