Evaluate
Weigh the pros and cons of technologies, products and projects you are considering.
Server management tools shed light on data center issues
What features should a systems monitoring and management tool offer to achieve a detailed understanding of data center operations? It depends on the data center.
Introduction
IT managers responsible for reliable, speedy and cost-effective computing don't track all data center operations. Server management tools explore and collect buried information on data center processes. By exploring management software options, understanding a data center's specific needs and successfully implementing tools, data center managers enhance operations and improve troubleshooting.
1

Where it all begins

-
Selecting a server management tool
Server management automation lets busy administrators operate a growing amount of virtual workloads and ensure the underlying hardware's proper performance over time, but selecting the wrong tool for your data center can do more harm than good. This section covers what to focus on when choosing your perfect management tool.
2

They have what?

-
Proprietary and third-party vendors
Hardware vendors like IBM and Hewlett-Packard Co. provide monitoring tools to manage their systems. So do software vendors, who often create open-source products to work with hardware from various vendors. Here are some examples of management tools from third-party vendors that can be implemented to benefit your environment.

Download this free guide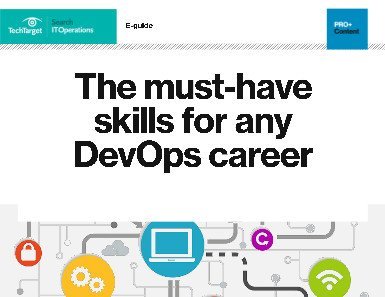 PDF: The DevOps career skills you need
IT as a whole is making a noticeable shift towards a DevOps culture. So what do skills do you need to keep yourself relevant in this new environment?
3

Observe from afar

-
Remote server management
Remote server administration tools give IT professionals the ability manage data centers without actually being there. With growing IT needs at branch offices and businesses colocating some compute resources, remote server management is gaining importance.