Get started
Bring yourself up to speed with our introductory content.
Learn DevOps techniques in a home lab
IT admins must take continuing education into their own hands. Build a DevOps lab, and gain familiarity with tools and techniques to manage modern IT operations.
Introduction
IT administrators who want to learn DevOps techniques cannot always convince their superiors to allow them to test out configuration management tools or practice container deployment on a production server.
With many companies unwilling to invest in training activities, the admin must take charge and find a way to explore exciting, in-demand skills. A home lab is one way to try out tools and techniques on a single laptop with free tools. This guide will help you build a DevOps home lab.
You can learn DevOps approaches to IT administration and pick up new skills. This DevOps lab creates an immutable infrastructure that will enable you to spin up Docker containers.
The first project in the lab series gets Vagrant to deploy a Linux VM and extend the configuration to three VMs. In step two, learn to use Git version control to manage infrastructure as code. Step three takes you through the basics of Ansible to configure the Linux VMs and create a stack that is consistent and redeployable. Finally, in step four, use Docker swarm mode to run containers in those VMs.
1

Build a DevOps lab

-
Learn DevOps and modern IT concepts in a home lab
One of the best ways to learn DevOps skills is to try new things; one of the worst things to do in a stable IT deployment is try new things. IT staff members should practice these techniques in a DevOps lab.
This DevOps lab uses Linux VMs and Docker containers to teach administrators the basics of immutable infrastructure, configuration automation, infrastructure management and other modern IT concepts.
2

Get to know the author

-
DevOps lab instructor Alastair Cooke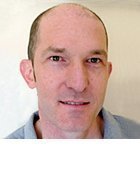 Alastair Cooke is a freelance analyst and expert on virtualization and data center technologies. Click the link to his contributor profile to learn about his background and read other articles he's written. Continue Reading

Download this free guide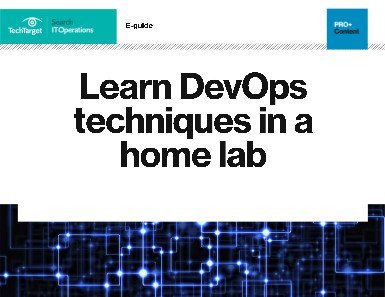 Instant Download: PDF version of "Learn DevOps techniques in a home lab"
Click to download the full PDF version of "Learn DevOps techniques in a home lab"
3

DevOps terms to know

-
Speak the DevOps language
Integrate these terms and tools into your professional lexicon.