Get started
Bring yourself up to speed with our introductory content.
Get to know Docker, container technology out of the box
Containers are nothing new, but many cloud providers joined the Docker conga line, including AWS and Google. And with no end in sight, enterprises must understand container technology and its impact on the cloud market.
Introduction
Similar to pop culture trends, the IT market goes in cycles -- what's irrelevant one day can become popular again. And thanks to the open source container platform Docker, container technology again dominates the cloud market chatter.
Docker packages Linux applications and their dependencies in containers, which puts a new spin on container-based virtualization. Many cloud providers, including Amazon Web Services (AWS) and Google, are on board with the technology, offering support or developing features around Docker containers. But as more vendors further the container movement, it's vital for enterprises to keep up with the latest developments and features.
Despite Docker's rapidly growing popularity among vendors, enterprise adoption of the container technology moves at a slower pace. Find out where Docker is heading, the latest technology developments, as well as what other container options are cropping up, with this complete guide.
1

Docker shakes up cloud market

-
Container technology sets the cloud market ablaze
In the highly competitive and growing cloud market, Docker containers are the talk of the town. The open source container platform is gaining traction, as Docker fever spreads among many major cloud providers. From AWS and Google to Joyent and IBM, Docker certainly doesn't lack cloud vendor support. But as more vendors join the container technology fray, what can enterprises expect from the Docker-crazed cloud market?
2

What to expect from Docker

-
Exploring Docker container deployments and developments
The saying, "You can't teach an old dog new tricks," clearly doesn't apply to container technology. While containers are nothing new to the IT world, Docker's latest twist on the technology caught the eyes of major cloud providers, placing it among the most popular industry trends. To keep the cloud world captivated, Docker continues to add new tools and features to its container platform. And to ensure smooth implementation, enterprises need to stay informed on Docker developments.

Download this free guide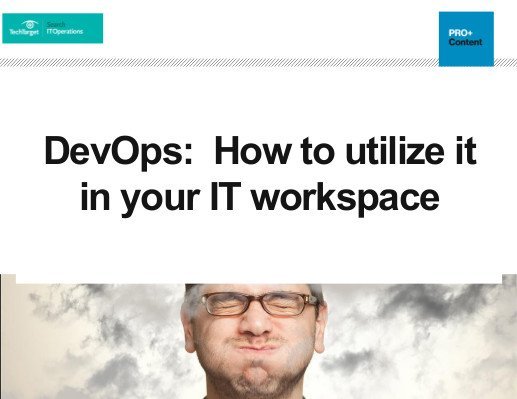 PDF: Are you migrating to DevOps?
As DevOps is slowly taking over the IT landscape, its vital that IT pros understand it before jumping right into the movement. In this complimentary guide, discover an expert breakdown of how DevOps impacts day-to-day operations management in modern IT environments.
3

Google's place in containers

-
Google firmly aboard container technology bandwagon
Many cloud providers, such as AWS and IBM, have climbed aboard the Docker bandwagon. And Google is no exception. The search engine giant has been especially focused on container technology developments, including its open source container management system, Kubernetes, and its Container Engine. As Google continues its container push, enterprises need to stay up-to-date on the cloud provider's latest container technology efforts.
4

Container technology glossary

-
Defining key container technology terms
In addition to staying informed on the latest Docker and container trends, it's important to understand the technology's key terminology. Whether you're an IT pro, an enterprise or just looking to get a better grasp on container technology, here are definitions you should know.