Get started
Bring yourself up to speed with our introductory content.
Containers-as-a-service providers take some pressure off IT
Not every organization can run containers in-house with only their DevOps team and compute resources. When internal support is limited, look to a cloud service provider.
Introduction
Containers are the future of DevOps shops. They're highly portable, light on resources and, with some careful configuration, scale elastically from just a few to a few thousand.
But the knowledge and time necessary to master application container deployment and management can be prohibitive for many organizations. Enter containers as a service (CaaS) providers -- many of which are well-known public cloud vendors -- that take care of all the back-end complications. For a price, organizations can benefit from containers without suffering the overhead.
IT teams that put containers in cloud environments share resources with every other organization that uses that CaaS platform, which raises security and isolation concerns of multi-tenancy. Users argue that the payoff is significantly higher than the risk.
The three best-known containers-as-a-service providers are Amazon Web Services (AWS), Google and Microsoft, but the CaaS market is bigger than those giants; products from Rancher, OpenStack and IBM, among others, support their fair share of container adopters.
1

Containers can be a service

-
Pay no attention to the man behind the curtain
Application containerization has a wealth of benefits, from high portability to faster deployments and beyond. Cloud providers offer more than just hosting; organizations can forego container environment setup woes through a containers-as-a-service provider's platform.
2

Vocabulary lesson

-
Containers, providers and platforms, oh my
Among containers, cloud providers and management tools, there are a lot of faces at this party. This quick list will keep all those conversations straight.

Download this free guide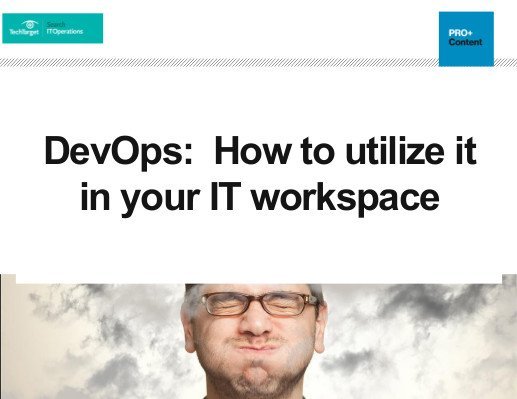 PDF: Are you migrating to DevOps?
As DevOps is slowly taking over the IT landscape, its vital that IT pros understand it before jumping right into the movement. In this complimentary guide, discover an expert breakdown of how DevOps impacts day-to-day operations management in modern IT environments.
By submitting your personal information, you agree that TechTarget and its partners may contact you regarding relevant content, products and special offers.
You also agree that your personal information may be transferred and processed in the United States, and that you have read and agree to the Terms of Use and the Privacy Policy.
3

Windows avoids container panes

-
Microsoft Azure doesn't leave container users feeling blue
Microsoft Azure is one of the big three containers-as-a-service providers and is key for many users who want to containerize application workloads. But Azure isn't just for Windows users: One in three VMs hosted on Microsoft Azure runs Linux. Docker partnered with Microsoft in 2016 to develop Windows-native containers. Azure Container Service (AKS) helped Microsoft grow into a top containers-as-a-service provider among a wider customer base than strictly Windows shops.
4

Page one search results: GKE

-
Containerization services? Try Googling that
Google's contributions to the containerization space have helped propel the technology toward general adoption beyond the bleeding edge, and Google Kubernetes Engine (GKE), formerly Google Container Engine, has made strides.
News
While Google's tools and services have made container adoption easier and more appealing to organizations, interest in its GKE has lagged. In a play to attract more attention, the tech industry giant developed automatic upgrades and patches so that users don't divert their time and effort from other tasks. Continue Reading
News
Google integrated machine learning into its container platform. The inclusion fuels its host of services, from container orchestration to security, multiregional storage and AI. Because the machine learning capabilities are built into Google's cloud platform, GKE reaps the benefits. Continue Reading
News
Organizations that want to move to the cloud must still contend with applications that can't leave the owned data center, either for compliance or architectural reasons. These organizations need some sort of hybrid cloud setup. Google established a partnership with Nutanix in 2017 to enable organizations to manage both on-premises and cloud applications through one interface. Continue Reading
5

Get it on Amazon

-
Go all in on AWS
Amazon Web Services is one of the most well-known cloud services. Users had better be happy to rely on the platform, because its container services are designed to prevent them from spending money elsewhere. With enough market pressure, however, Amazon is backing down from its territorial tools and building in compatibility with other software.
6

Enough CaaS space to share

-
Expand the CaaS lunch table
AWS, Azure and GKE are the containers-as-a-service provider options that get the most attention, but they aren't the only ones. Organizations that aren't sure the leaders fit their needs have a few other options to assess.
Tip
OpenStack offers Magnum, a container project to run Docker containers, as well as a DIY option that enables users to build their own setup on top of OpenStack on either bare metal or VMs. The Ocata release of OpenStack broadened its range of services, but even so, setbacks have OpenStack struggling to stack up to the big three CaaS competitors. Continue Reading
News
OpenStack is the basis for a lot of organizations' private clouds, and while the integration of Kubernetes can improve ease of use, OpenStack is still more complex than many pros have the resources to master. Some users look at the pairing and wonder if OpenStack even has a place in the future picture. Continue Reading
News
IBM Cloud Private is designed to bring the breadth of cloud, containerization and microservices benefits via a Kubernetes-based platform to on-premises data centers. Although other providers, such as Microsoft Azure, are in this space, IBM sets its offering apart through strong middleware and enterprise product positioning. Continue Reading
7

Explore CaaS' moving parts

-
Moves by Docker, Kubernetes
Docker and Kubernetes are rapidly evolving container players, and that evolution has put them closer together than ever before. It has also spurred an ecosystem around the technologies.