Definition
system operator (sysop)
A sysop is the person who runs a computer server . In general, a sysop or system operator is one who runs the day-to-day operation of a server and the term suggests a person who is available when the system is. A related term is administrator . In larger computer systems, the administrator manages security and user access while a system operator monitors and performs routine operations at the computer. In smaller computer systems (for example, UNIX systems), the administrator and the system operator tend to be the same person.

Download this free guide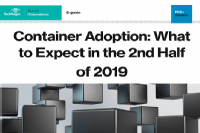 Container Adoption: What to Expect in the 2nd Half of 2019
Let our expert guide assist you along your journey to using containers. Explore pros and cons, how container ecosystems will continue to develop this year, and 10 essential tips on containers and Kubernetes to bookmark.
In a wide area network ( WAN ), a sysop is a tech-savvy employee who receives a small stipend (in addition to their regular salary) for trouble-shooting computer-related problems. Typically, the WAN administrator will assign a sysop to each building on the WAN.
Dig Deeper on DevOps and IT Certifications and Training