Definition
IT service delivery (information technology service delivery)
IT service delivery is the manner in which a corporation provides information technology access to users throughout an application's lifecycle. IT service delivery covers the design, development, deployment, operation and retirement of the application or IT service.

Download this free guide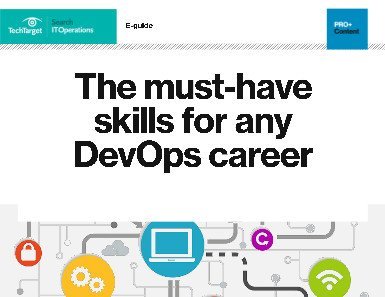 PDF: The DevOps career skills you need
IT as a whole is making a noticeable shift towards a DevOps culture. So what do skills do you need to keep yourself relevant in this new environment?
Each organization follows an IT service delivery framework that dictates the processes and people involved, and the products used to provide the user with access to a corporate application. The methodology an IT shop follows to enable IT service delivery is called IT service management (ITSM). The IT team enforces preferred and prohibited approaches to deliver the application in accordance with regulations or preferred best practices.
The products and resources used in IT service delivery are referred to as the service delivery platform. Operations and data center personnel improve IT service delivery via technologies that provision IT resources faster, such as virtualization and cloud. ITSM products streamline system troubleshooting and problem resolution, which can improve uptime and functionality of corporate applications.
Operations and data center personnel perform the actions to deliver IT to users. In some organizations, a service delivery manager will oversee and improve the framework and/or delivery platform. IT service delivery is a high priority for the CIO, as well as the data center and operations staff.
In addition to technological and tool advances to improve IT service delivery, a corporation can invest in revamping business process and operations teams to respond proactively to issues and changes throughout an application's lifecycle.
A formalized system for IT service delivery benefits an organization with large and/or complex data center software and hardware deployments, diverse system requirements, dynamic IT configuration changes, high uptime requirements and demanding user expectations. IT users include the corporation's employees, partners and/or clients.
The connection between business performance and computer system availability has increased as enterprises' reliance on IT systems to run their business has grown. The IT team must strive for almost flawless IT service delivery levels, because the business units have options outside of the dedicated IT team, including public cloud hosting or a software-as-a-service product. The IT team may offer service-level agreements (SLAs) around IT service delivery to application owners and users.
Continue Reading About IT service delivery (information technology service delivery)
Dig Deeper on Application Rollout Planning and Problems