Definition
HashiCorp Atlas
HashiCorp Atlas is a suite of open source, modular DevOps (development/operations) infrastructure products. Atlas products can be implemented separately, together, or alongside other technologies.

Download this free guide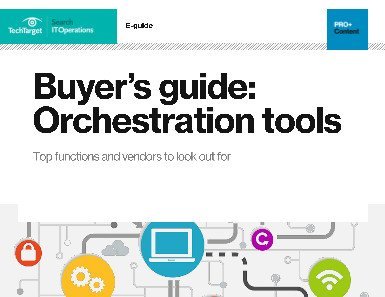 Orchestration tools: Our experts' vendor-neutral analysis
Orchestration tools are becoming increasingly popular as part of the DevOps process as they allow admins to focus on more critical tasks, rather than the routine steps it takes to move a workflow along. Our experts analyze the top solutions in the market, namely: Automic, Ayehu, BMC Control-M, CA, Cisco, IBM, Micro Focus, Microsoft, ServiceNow, and VMware.
The Atlas product suite includes:
Nomad, a cluster manager and scheduler for application deployment across an infrastructure.
Vagrant, a tool for creating and managing development environments.
Packer, a tool for creating images for platforms including Amazon Web Services (AWS), Docker, OpenStack, VMware and VirtualBox.
Terraform, a tool that automates infrastructure provisioning on platforms including AWS, Google Compute Engine, OpenStack and Azure.
Serf, a tool for cluster membership, failure detection and orchestration.
Consul, a tool for deployment, configuration and maintenance of service-oriented architectures (SOA).
Vault, a tool for the management of keys and secrets in distributed systems.
Atlas products enable collaboration and automation by allowing infrastructure to be defined as code, from development, operations, and security through to deployment logic, infrastructure configurations and security policies. The products support numerous cloud and private infrastructure types.
HashiCorp clients include Conde Nast, Mozzilla, ClassPass, Cisco, Capgemini and OpenAI.
Continue Reading About HashiCorp Atlas
Dig Deeper on Scripting, Scheduling and IT Orchestration
PRO+
Content
Find more PRO+ content and other member only offers, here.