Share this item with your network:
Bimodal IT innovates without risk

Sergey Nivens - Fotolia
What options exist for IT infrastructure management services?
What kinds of as-a-service IT management options are available? Are IT management services only coming from startups, or do established management software vendors have options?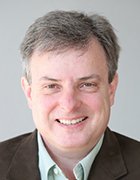 By
Various companies offer IT infrastructure management services hosted and operated in a remote, multi-tenant cloud. This as-a-service model provides core IT management services to private, on-premises data centers, remote offices, rented infrastructure in colocation or other infrastructure as a service hosting, or some hybrid combination of these deployments.
As an early example, when Exablox launched, it targeted IT shops generally seeking to squeeze the most out of constrained storage budgets -- organizations that would gladly give up the pain and cost of installing and operating on-premises storage management in favor of just using a cloud-hosted storage management service. This approach radically evolved call-home support based on daily data dumps into online operational IT management as a service.
At that time, some businesses were dismissive of the idea that IT infrastructure management services would not require operational software they could directly host in their own data centers. Some forward-thinking startups, such as VM management provider CloudPhysics and the deeper infrastructure-focused Galileo Performance Explorer, noted that large companies would consider remote performance management tooling, as it's based on machine data and log files with little risk of exposing corporate secrets. And performance management activities don't sit in the direct operational workflow.
Newer performance-focused IT management services providers include the broad machine-learning focused analytics platform Perspica and the traditional system management vendors edging into the game. Microsoft, Hewlett Packard Enterprise and BMC Software all now offer log-file analysis as a service options that add on or plug in to their broader on-premises management suites. Application performance management software maker Riverbed Technology also showed off the impressive SteelCentral IT management-as-a-service offering at its Disrupt conference in New York in September2016.
And now operational forms of offsite IT infrastructure management services are coming to town fast. Cloud automation and orchestration is a natural fit, as evidenced by ServiceNow. At VMworld 2016, VMware announced its impending Cross-Cloud Architecture, which will operationally manage hybrid application deployment and microsegmented virtual network overlays. HyperGrid (formerly GridStore), is rolling out a unique IT management service for hybrid provisioning where, from within its cloud service, you can even deploy on-premises infrastructure.
Perhaps the two best illustrations of the future of IT infrastructure management as a service are Galactic Exchange and Platform9. Galactic Exchange is a big data IT management as a service tool that cloud-hosts all the management functionality that you'd normally find running on a Hadoop cluster's management nodes. All the Hadoop distributed file system storage and compute node infrastructure stays securely and cost-efficiently on premises. This enables an IT shop to set up any size big data operation on its own server cluster with in-house data without six months of lead integration time. The IT team also avoids having to hire or grow expertise in implementing or supporting a myriad of Hadoop-management software packages.
Platform9 offers an analogous approach for private cloud builders, providing OpenStack management services. It takes on the cloud platform management hosting while the customer maintains its own data, operational nodes and clusters on site. Platform9 claims that it now takes only five minutes to build a geography-spanning private OpenStack cloud across any mix of existing Linux kernel-based VM, VMware vSphere or Docker infrastructure.
Mike Matchett is senior analyst at Taneja Group. Reach him on Twitter: @smworldbigdata.
Dig Deeper on IT Log Management and Reporting