Q
Problem solve
Get help with specific problems with your technologies, process and projects.
Configuring an Autoinstall program to handle dynamic TCPIP Tn3270 LU pool definitions
How can I configure my Autoinstall program to handle dynamic TCPIP Tn3270 LU pool definitions?

The terminal model and associated mode table for a given LU Netname can change with each connection and reuse of the LU. From my readings in the Customization guide, a single model can be provided by a locally provided VTAM Table. This does not handle the case when an LU can change from TN3270 to TN3270E to Mod 2 to Mod 4 on each use. Many other VTAM applications have code that can handle this. How can I bring this flexibility to CICS? (CICS TS2.2, OS/390 2.10)
I suspect that the problem is engendered by the CICS region autoinstalling a terminal according to the initial flow -- say its a model 2. Then, when the TN3270 session goes away, the terminal is still around in CICS so when you rebind with a different screen size, like a model 4, you do not get the correct picture. I suggest you use an AUTOINSTALL model that deletes the terminal definition as soon as the TN3270 connection is dropped. That way when you rebind with a different screen size, you should get the terminal (re)installed correctly.

Robert Harris
Inventor
CICS Technical Strategist -- CICS expert at Search390.com

Editor's note: Do you agree with this expert's response? If you have more to share, post it in one of our .VO7aaqqaAFk.0@/search390>discussion forums.

Download this free guide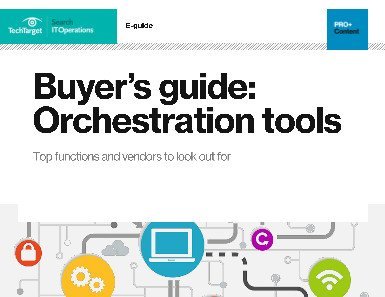 Orchestration tools: Our experts' vendor-neutral analysis
Orchestration tools are becoming increasingly popular as part of the DevOps process as they allow admins to focus on more critical tasks, rather than the routine steps it takes to move a workflow along. Our experts analyze the top solutions in the market, namely: Automic, Ayehu, BMC Control-M, CA, Cisco, IBM, Micro Focus, Microsoft, ServiceNow, and VMware.
Dig Deeper on Configuration Management and DevOps
For better mainframe capacity planning, how do I convert CPU hours to MIPS? And is there a way to calculate the relationship between MIPS and MSUs? Continue Reading
I have two years of experience in mainframe technology, currently working as a mainframe developer. I want to change to Java technology. Continue Reading
I want to replicate DB2 from the mainframe to an AIX box since it's cheaper and the copy can be used for testing. Is this possible? Continue Reading
Have a question for an expert?
Please add a title for your question
Get answers from a TechTarget expert on whatever's puzzling you.