Evaluate
Weigh the pros and cons of technologies, products and projects you are considering.
Choosing the right remote management system
A short list on how to make sure you pick the best remote management system for your data center.
This Article Covers
RELATED TOPICS
Looking for something else?
---
What you will learn from this tip: How to make sure you pick the best remote management system for your data center.
---
If you look at the number of workstations and servers deployed throughout your organization, you are feeling the pains of managing them. A remote management system will keep tabs on the technology resources in your organization. There are several products on the market, but the key to choosing which one is right for you is to think about which tool will give you the data you need to report back to management on how the environment is progressing.

Download this free guide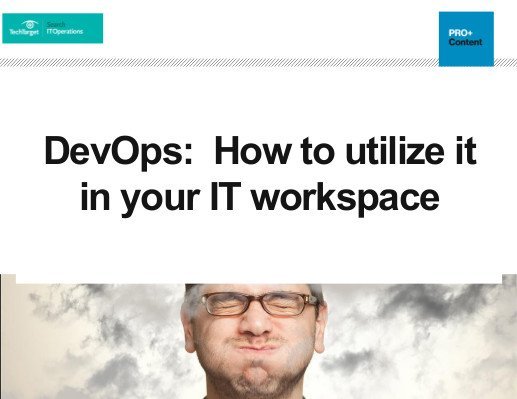 PDF: Are you migrating to DevOps?
As DevOps is slowly taking over the IT landscape, its vital that IT pros understand it before jumping right into the movement. In this complimentary guide, discover an expert breakdown of how DevOps impacts day-to-day operations management in modern IT environments.
By submitting your personal information, you agree that TechTarget and its partners may contact you regarding relevant content, products and special offers.
You also agree that your personal information may be transferred and processed in the United States, and that you have read and agree to the Terms of Use and the Privacy Policy.
The first thing to do is determine what exactly your IT group needs to fully manage your systems. This can be the result of a short meeting with your IT folks, or you can develop some process to provide ideas and garner feedback. A lot of companies utilize "groupware" applications to discuss shortcomings in the infrastructure. If you haven't implemented something like this, I suggest you do so. Microsoft Exchange (which is used by the majority of companies) provides this ability.
The second thing you need to do is determine which products truly meet remote management needs. As conscientious manager, you should realize that marketing tactics sometimes predicate the actual products themselves. Some vendors put more resources behind marketing than behind product development. A game of golf doesn't always relate to a successful set of management tools. There are many vendors that try to hide the fact that their products are poor, but they try "giving you the moon" to change your mind.
The third thing you need to do is allow your IT folks to test the products. What might work for another company will not necessarily work in your environment. Make sure that you gather all the data from the testing of the different products. Testing is key to determining the product that you will rely on for years to come.
The fourth thing you need to do is trust your IT folks. A lot of IT managers didn't come from an IT background, but rather from a business one, and those folks need to rely on the more technically minded people in the company to provide the proper guidance for technologies that should be implemented. The best managers rely on the skills of others instead of thinking they can make all of the decisions themselves.
The last part of the equation is to put together a strong proposal, based on the output of the testing scenarios. Getting the details of your needs and expectations down on paper can help you in the process of selecting a remote management solution. Putting together a strong proposal not only ensures the proper technology is implemented in the company, but it also builds the case for revisiting the remote management solution, should the initial decision fail to work as the vendor touted.
There are many ways of managing a company's technology assets. The primary key is to put together a methodology that makes sense for the environment. When you read the horde of news articles, newsletters and comments about a particular product on the Web, your attention can be quickly diverted and it's easy to think that you just read about the most fascinating product ever created. In the majority of cases, however, this simply is not true. Trust the IT staff you hired and manage to help you select the most viable product for your environment. Implementing a successful remote management product not only makes you look good, but also saves money for your company.
About the author-- Rod Trent, manager of myITforum.com and community editor for TechTarget, is the leading expert on Microsoft Systems Management Server. He has over 19 years of IT experience, eight of which have been dedicated to systems management. He is the author of many books and literally thousands of articles on technology topics. MyITforum.com is the central location for third-party systems management support, as well as the online gathering place for IT professionals and the IT community. Rod speaks at least three times a year at various conferences.

Dig Deeper on Real-Time Performance Monitoring and Management
PRO+
Content
Find more PRO+ content and other member only offers, here.