News
Stay informed about the latest enterprise technology news and product updates.
Service level management software gets interesting
When service level management software first arrived on the scene it was mostly a reporting tool with a pretty dashboard. But new SLM approaches can either integrate existing tools or employ a single consolidated monitoring architecture to control performance.
This Article Covers
RELATED TOPICS
Looking for something else?
Service level management is getting interesting again. When service level management (SLM) first arrived on the scene it was mostly a reporting tool with a pretty dashboard. You could monitor service performance indicators (i.e. the customer's experience with the service) and quickly analyze the results with service level agreements (SLA) to assure conformance. Then the solutions started to add trending features that allow managers receive an indication whether the SLA in question is on an improving or declining path.

Download this free guide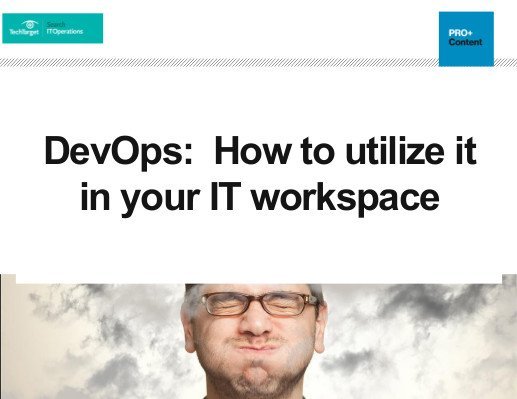 PDF: Are you migrating to DevOps?
As DevOps is slowly taking over the IT landscape, its vital that IT pros understand it before jumping right into the movement. In this complimentary guide, discover an expert breakdown of how DevOps impacts day-to-day operations management in modern IT environments.

By submitting your personal information, you agree that TechTarget and its partners may contact you regarding relevant content, products and special offers.

You also agree that your personal information may be transferred and processed in the United States, and that you have read and agree to the Terms of Use and the Privacy Policy.

All of that is nice, but if this SLM insight is not connected to the ability to actively control and improve performance then the knowledge is simply a source of frustration. You can see gigantic pothole in the road, but you can't steer the car around it, all you can do is use OnStar to call a tow truck and then wait for the mechanics to stop babbling in car-speak and tell you how long you'll be without your car.

What business people want is the ability to steer service performance around the potholes seen by the SLM solution. The only way to do that is to connect SLM analysis with infrastructure analysis and control which the early tools couldn't do.

Service level management and single consolidated monitoring architectures

But things are getting interesting because newer solutions can make the connection. There are a couple ways to make this connection through technology – integrate existing products or opt for a new solution with a single consolidated monitoring architecture.

Companies such as Indicative, Nimsoft, Oblicore, ProactiveNet, and Heroix have a single architecture that can model service agreement terms, and correlate it with monitored performance of both the service as a whole and related infrastructure. The monitoring is typically done with a combination of agent-less techniques, their own multi-purpose adaptors and integration with 3rd party agents. Differentiating between these solutions comes down to usability (and price for smaller companies).

For example, if you have very complex agreements that change frequently then the service modeling interface and the breadth of their template library is extremely important. The larger and more complex the environment delivering the service the more important it is to automatically baseline the normal behavior of the service and infrastructure. Depending on what you need and how much you like a particular interface one of these vendors would be a match and deployment can be completed in days or weeks.

Service level management and integrated monitoring architectures

So why would an enterprise opt for the integration route over single architecture? Here are the typical reasons:
they already have significant investments,
they want a strategic vendor partnership that covers a broad range of IT processes,
and the large management vendors are starting to integrate their products in ways that make sense.
Wait a minute – is sensible integration actually possible from a vendor? Well, look at CA recently announced integration between its SLM, customer experience monitoring, application management and service desk solutions. What is interesting about that integration is that it automates actual tasks and hand-offs between the products.

For example, detailed application and infrastructure analysis is automatically collected when an issue is identified by SLA analysis and both the service and infrastructure information are placed in the automatically generated trouble-ticket. BMC has had good success with similar workflow-intelligent integration announced last year as "Unified Service Level Management." IBM Tivoli Availability Process Manager and HP Business Availability Center are following the same idea – focus the integration on the process steps that must be streamlined – in this case connecting SLA reporting to infrastructure monitoring and incident management. Maybe there is hope for these guys after all.

Either way, SLM is no longer only about pretty dashboards and flexible reporting. The solution becomes the starting point for troubleshooting, the business-alignment capability IT experts use to prioritize their activities, and a planning and decision-support resource. And that is definitely interesting.

ABOUT THE AUTHER: Jasmine Noel is Founder and Partner of Ptak, Noel & Associates. She has served as director of systems and applications management at Hurwitz Group and was a senior analyst at D.H. Brown Associates.
Dig Deeper on Real-Time Performance Monitoring and Management
PRO+
Content
Find more PRO+ content and other member only offers, here.