News
Stay informed about the latest enterprise technology news and product updates.
IBM details new version of hardware monitoring tool
Director 5.1, IBM's latest toolkit to monitor the care and feeding of hardware, will be available next month. Big Blue promises new features to draw more users to try the software.
This Article Covers
RELATED TOPICS
Looking for something else?
When you think of systems management tools, you think of IBM's Tivoli, Hewlett-Packard's OpenView or BMC Software's Patrol. Most people don't consider the free software that's been living on IBM xSeries boxes. But according to Big Blue, that's going to change.

Download this free guide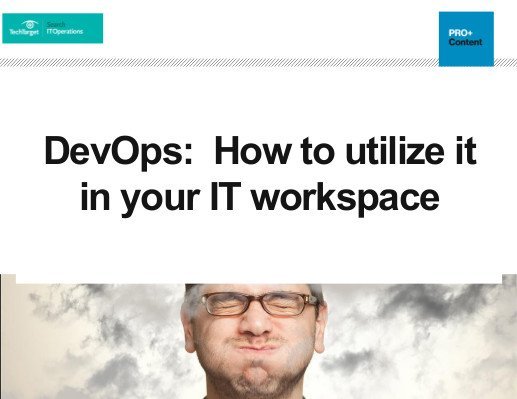 PDF: Are you migrating to DevOps?
As DevOps is slowly taking over the IT landscape, its vital that IT pros understand it before jumping right into the movement. In this complimentary guide, discover an expert breakdown of how DevOps impacts day-to-day operations management in modern IT environments.
By submitting your personal information, you agree that TechTarget and its partners may contact you regarding relevant content, products and special offers.
You also agree that your personal information may be transferred and processed in the United States, and that you have read and agree to the Terms of Use and the Privacy Policy.
IBM is preparing to launch Director 5.1, the latest version of its hardware management tool that originated on its x86 line of servers. The software now can manage the care and feeding of every server in IBM's line, from blades to Big Iron, and can even manage x86 boxes from competitors, such as Dell Inc. and HP. The latest release also features new functionalities, such as grouping capabilities and agentless management, that might cause IT pros to take another look.
The tool offers a granular view of hardware environments and feeds into more overarching programs such as Tivoli, OpenView, Computer Associates International Inc.'s UniCenter, and Microsoft's SMS and Operations Manager.
Steven Senecal, project manager of server engineering at Worldspan LP -- an Atlanta-based company that provides technology services for the travel industry -- is a beta customer for the technology.
He said wide net management tools don't cut it when it comes to the nitty-gritty server maintenance tasks like alerting IT staff to hard drive, power supply or internal fan failures. According to Senecal, companies need to marry a tool like Director into their systems management stack.
"Currently, we're using Director to do hardware event monitoring," Senecal said. "Here in our data center we have a huge Tivoli infrastructure. But Tivoli comes up short when it comes to monitoring physical hardware."
Senecal said his company has used BMC's Patrol and HP's OpenView, but as an IBM mainframe shop, leveraging spending on IBM management software -- Director and Tivoli -- offers a price benefit on other IBM products.
But it's not all about the bottom line.
"I make sure the products meet my requirements, and not just financial guidelines. If the product comes up short, I'm not going to throw it into my operation," Senecal said.
Senecal was especially impressed by the new features, particularly Director's grouping capability that allowed him to look at hundreds of x86 servers as a single entity for trending analysis and deployment. Users can group servers based on operating system, processor type, machine type, connections, task functions or patch update levels.
Another feature Senecal liked was the development of multiple levels of management agents for the hardware.
"Everybody wants to put an agent on every machine and it eats so much of your processing power," Senecal said.
According to Rob Sauerwalt, director of xSeries software for IBM, the new version of Director allows users to manage hardware with three levels of agent-software deployment:
Level zero offers agentless management, used for discovery and inventory of hardware.
Level one is a core services agent, used for gathering vital data.
Level two agents are full-blown pieces of monitoring and maintenance software.

Existing Director customers will be able to download 5.1 for free in the third week of October. The tool will begin shipping in all IBM servers in November.

According to Sauerwalt, each machine comes with a Director 5.1 license for up to 20 machines. For example, if a company bought 19 Dell boxes and 1 IBM box, the company can use Director with the whole group.

Sauerwalt expects those features and the "free" price tag to boost Director's profile in the systems management arena.

"We're at a 35% adoption rate with xSeries customers. With 5.1, I expect it to jump over 40%," Sauerwalt said.

Let us know what you think about the story; e-mail: Matt Stansberry, News Editor
Dig Deeper on Real-Time Performance Monitoring and Management
PRO+
Content
Find more PRO+ content and other member only offers, here.