News
Stay informed about the latest enterprise technology news and product updates.
Readers sound off on Docker containment strategies
In this Tweet roundup, readers share their thoughts on the pros and cons of various Docker containment strategies.
FROM THE ESSENTIAL GUIDE: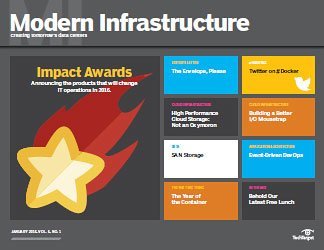 Download
Docker had a big year in 2015, and from the looks of it, 2016 is only going to be bigger. IT pros around the world are excited about the possibilities, but also issued a warning for those nagging sparse files. Here's a look at what the Twitterverse has to say.

Download this free guide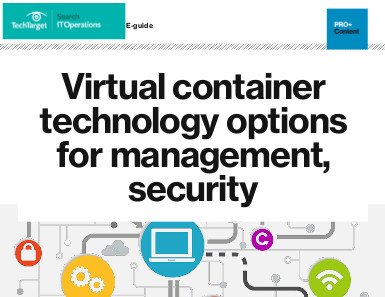 Virtual Container Technology Options for Management, Security
Virtual containers are all the rage, but do they live up to the hype? Find out the latest on container management tools and strategies for the best security.
By submitting your personal information, you agree that TechTarget and its partners may contact you regarding relevant content, products and special offers.
You also agree that your personal information may be transferred and processed in the United States, and that you have read and agree to the Terms of Use and the Privacy Policy.
Ok ... let's try to build something with Docker for our new dev server #Docker

— Tom Riat (@riattom) December 28, 2015
With #docker you can run #CLUSTERS of #VPC's as honeypots, imagine the #infosec possibilities :) @illusivenw

— mike grimshaw (@mikegrimshaw2) December 27, 2015
Note to self: If you want to install #docker (the container runtime) on a debian based system then docker.io is the right package not docker

— Petros Gasteratos (@ptrgast) December 27, 2015
Being able to launch a new site with #docker #nginx #cloudflare and #azure in a few minutes feels good

— Derek Bekoe (@derekbekoe) December 27, 2015
Docker pro tip: beware of sparse files when doing a `docker commit`. #Docker #linux

— Brandon Williams (@williamsbdev) December 26, 2015
A process manager in a #docker container means you're prob thinking of it as a VM still. Break it up & create smaller containers per role

— Mike Metral (@mikemetral) December 26, 2015
Universal Control Plane look too cool and easy to setup. Docker swarm integration is just awesome!! #docker #docker-machine

— Ajeet Singh Raina (@ajeetsraina) December 26, 2015
PRO+
Content
Find more PRO+ content and other member only offers, here.