Definition
MIS (management information systems)
MIS (Management Information Systems) is the hardware and software systems within an enterprise that provide the information that management needs to run an enterprise.

Download this free guide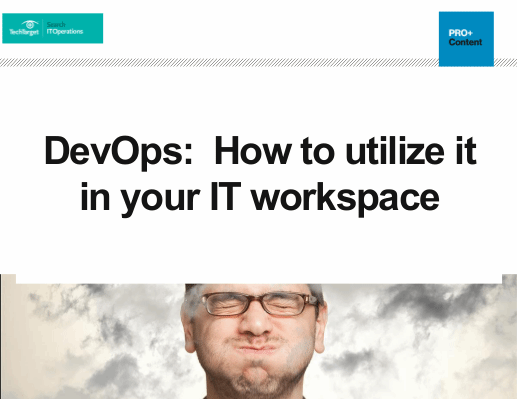 Download: Are you migrating to DevOps?
As DevOps is slowly taking over the IT landscape, its vital that IT pros understand it before jumping right into the movement. In this complimentary guide, discover an expert breakdown of how DevOps impacts day-to-day operations management in modern IT environments.
By submitting your personal information, you agree that TechTarget and its partners may contact you regarding relevant content, products and special offers.
You also agree that your personal information may be transferred and processed in the United States, and that you have read and agree to the Terms of Use and the Privacy Policy.

The MIS department was originally the whole of information technology. From the 1960s to the early 1980s, practitioners and business schools referred to MIS rather than IT. In the early days, enterprise computing's main role was to help the CEO and CFO with information systems management for a few key run-the-business tasks, such as order entry, accounting and budgeting. No enterprise applications existed; programmers painstakingly wrote code to carry out these functions, usually on a mainframe. These systems were business-critical, meaning that a business would fail if it had to go back to manual accounting. If MIS failed, the business was in danger. The CFO oversaw MIS, ensuring that the developers and administrators delivered what accounting needed.
In the 1980s, with the advent of personal computers that ran spreadsheets, the scope of computing's responsibilities began to change. Personal spreadsheets took business-critical processes out of the domain of upper management; MIS needed to service a wider range of users, deploying external as well as internal software programs. The name of the department changed to reflect this new set of internal customers, becoming Information Systems (IS). The MIS department became one, still-vital part of the overall IS department.
In the 1990s, the rise of the enterprise application brought about a new set of IS tasks. Companies succeeded by providing better services to the consumer than competitors, via a proper mix of enterprise applications and homegrown ones. The applications handled a wider range of functions than the original MIS department: order entry, accounting and budgeting, but also enterprise resource planning, supply chain management and sales force automation. Many of these tasks were not solely the property of the IS department -- outside vendors, outsourcers and line-of-business computing departments all claimed a share of enterprise computing. IS became more of a strategic director of the software and underlying hardware technologies in the enterprise's architecture, and less of a controlling central entity. Again, the name changed to reflect the new role: Information Technology (IT) rather than IS. Again, the original MIS department became a smaller part of the overall whole.
Today, Management Information Systems is used broadly in various contexts and includes but is not limited to: decision support systems, resource and people management applications, project management, and database retrieval applications. Although the boundaries have become fuzzy over the years, typically MIS still covers systems that are critical to the company's ability to survive, including accounting and order entry. Upper management should not lose sight of this fact. In many businesses, MIS handles legacy software and hardware, coded by programmers long since retired, who left no documentation for the systems. The enterprise upgrades or modernizes these systems only very carefully, and with high appreciation of the risks involved. Therefore, MIS, and the people who support it and know its quirks, remains a vital if under-celebrated part of enterprise IT.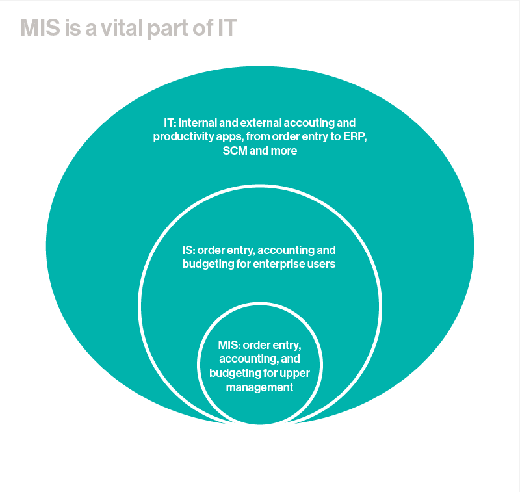 Continue Reading About MIS (management information systems)
Dig Deeper on Scripting, Scheduling and IT Orchestration
PRO+
Content
Find more PRO+ content and other member only offers, here.