Definition
LXD (Linux container hypervisor)
LXD is an open source project designed to provide a set of Linux container management tools. LXD is an Apache 2 licensed open source project founded by Canonical.

Download this free guide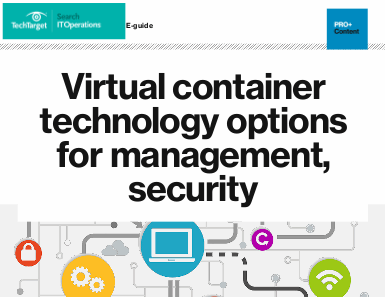 Virtual Container Technology Options for Management, Security
Virtual containers are all the rage, but do they live up to the hype? Find out the latest on container management tools and strategies for the best security.
By submitting your personal information, you agree that TechTarget and its partners may contact you regarding relevant content, products and special offers.
You also agree that your personal information may be transferred and processed in the United States, and that you have read and agree to the Terms of Use and the Privacy Policy.
The aim of the open source project is to provide administrators with a set of tools that allows them to deploy, manage and secure containers in much the same way that a hypervisor enables administrators to manage virtual machines. Unlike some other container projects, LXD supports live migration, snapshots, configuration profiles (CPs) and Peripheral Component Interconnect (PCI) pass-through devices.
LXD is currently comprised of three pieces: a daemon, a command-line client and an OpenStack Nova plug-in. The daemon exports a REST API locally, and also allows administrators to manage containers over a network. The command-line client builds on the existing LXC (Linux container) project, providing lower-level management capabilities for all of one's containers. It can also connect to multiple container hosts to provide an overview of all the containers residing on a network, The OpenStack plug-in enables higher level management functions by allowing administrators to manage containers as they would VMs within an OpenStack environment.
LXD is not a variant of LXC (Linux Containers), an operating system-level virtualization environment. Instead, it builds of top of LXC using LXC through libxc and its Go binding to create and manage containers. LXD is different from Docker and some other popular container platforms in that it provides operating system containers, as opposed to application containers.
Continue Reading About LXD (Linux container hypervisor)
PRO+
Content
Find more PRO+ content and other member only offers, here.