Ansible is free IT automation software developed by Michael DeHaan and owned by Red Hat. Ansible is part of Red Hat's four-piece systems management tool set for enterprise IT, which also includes Satellite, CloudForms and the Red Hat Insights service. There is a free open source version of the software and a paid version, Ansible Tower.

Download this free guide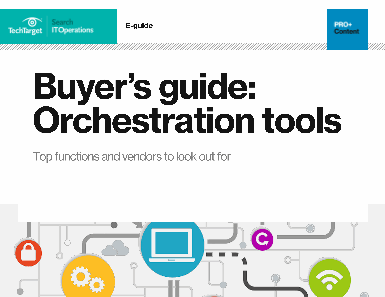 Orchestration tools: Our experts' vendor-neutral analysis
Orchestration tools are becoming increasingly popular as part of the DevOps process as they allow admins to focus on more critical tasks, rather than the routine steps it takes to move a workflow along. Our experts analyze the top solutions in the market, namely: Automic, Ayehu, BMC Control-M, CA, Cisco, IBM, Micro Focus, Microsoft, ServiceNow, and VMware.
By submitting your personal information, you agree that TechTarget and its partners may contact you regarding relevant content, products and special offers.
You also agree that your personal information may be transferred and processed in the United States, and that you have read and agree to the Terms of Use and the Privacy Policy.
IT automation products connect disparate systems and software in such a way that they can become self-acting or self-regulating. Ansible facilitates the automation of common IT tasks such as configuration management, deploying and updating applications on premises or in the cloud and creating development environments.
The three major components of Ansible:
An automation language that describes application infrastructure in Ansible Playbooks.
An automation engine that runs Playbooks.
An enterprise framework, called Ansible Tower, that controls, secures and manages automation.
With Ansible, labor-intensive script writing can be avoided; automation is accomplished using near-natural language. Ansible provides configuration management with multi-node software deployment and ad-hoc task execution. When used on remote systems, Ansible does not require the installation of agents to run in the background, removing a potential point of failure and security vulnerability and simultaneously saving system resources.
Ansible is Windows-compatible, requiring SSH over PowerShell (3.0 or greater). The software is Linux-compatible with Python 2.4 or later and is packaged with the Fedora distro.
Red Hat acquired Ansible in 2015.
See a quick introduction to Ansible:
Continue Reading About Ansible
Dig Deeper on Configuration Management and DevOps
PRO+
Content
Find more PRO+ content and other member only offers, here.