Meet the Editors of SearchITOperations
SearchITOperations.com has a team of dedicated editors who bring you the best IT operations information. Our staff teams up with users and top technical experts to bring you a constant stream of fresh, original content.
Here's a look at who's behind the SearchITOperations site at TechTarget: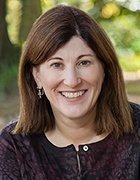 Margie Semilof Editorial Director msemilof@techtarget.com
As editorial director, Margie plans and oversees strategy and operations for TechTarget's Data Center and Virtualization Media Group. She works closely with the editorial team to keep the many sites focused on the information needs of IT professionals. She has spent many years as a reporter, editor and columnist at various technology media companies. She holds BS and MA degrees from Boston University.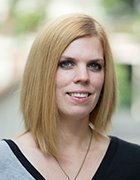 Meredith Courtemanche Senior Site Editor mcourtemanche@techtarget.com
Meredith Courtemanche is senior site editor for SearchITOperations.com. She edits tips and other content for the site, writes news stories and creates editorial guides. She also oversees SearchWindowsServer.com and SearchExchange.com Meredith joined TechTarget in 2012 from PennWell, where she covered the semiconductor manufacturing industry for more than five years. She holds a B.A. in English from Boston University.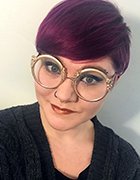 Emily Mell Assistant Site Editor emell@techtarget.com
Emily Mell is the assistant site editor for SearchITOperations.com. She writes and edits a variety of site content, including tips, features and quizzes. She is currently completing a Master's program in publishing at Emerson College, with a primary focus on digital publishing and web development. Previously, Mell graduated from University of North Dakota with a Bachelor of Arts degree in English and linguistics.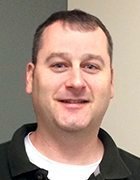 James Montgomery News Director jmontgomery @techtarget.com
James Montgomery is the news director for the data center and virtualization sites at TechTarget. He has 20 years' experience with editorial roles covering B2B/B2C technologies and end markets ranging from semiconductors to renewable energy to industrial lasers. Before joining TechTarget he was senior market research and content editor at n-tech Research, writing and editing reports on a variety of hardware technologies and materials.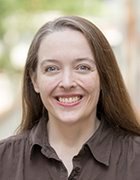 Beth Pariseau Senior News Writer bpariseau@techtarget.com
Beth has been a senior news writer for TechTarget since 2007. She has been a news writer for TechTarget's network since 2005 and has written for TechTarget's SearchStorage.com, SearchServerVirtualization.com, SearchDataCenter.com, and the ASBPE-award winning SearchCloudComputing.com, as well as the eZines Storage and Modern Infrastructure. In 2014, she helped to launch TechTarget's SearchAWS.com and was also named TechTarget's Writer of the Year. In 2016 she helped launch SearchITOperations.com, and was awarded the Regional and National ASBPE Gold Award for a photo gallery about Iceland's data center industry. She graduated from the University of Massachusetts at Amherst in 2002 with a Bachelor's degree in English, and brought several years of newswriting experience to TechTarget. She has previously been published in the the Boston Globe and the Lowell Sun.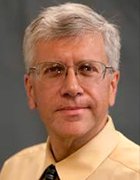 Stephen J. Bigelow Senior Technology Editor sbigelow@techtarget.com
Stephen J. Bigelow has more than 20 years of technical writing experience in the PC/technology industry. He holds a bachelor of science in electrical engineering, along with CompTIA A+, Network+, Security+ and Server+ certifications and has written hundreds of articles and more than 15 feature books on computer troubleshooting, including Bigelow's PC Hardware Desk Reference and Bigelow's PC Hardware Annoyances.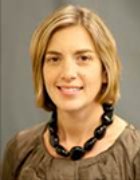 Michelle Boisvert Executive Site Editor mboisvert@techtarget.com
Michelle Boisvert is the Executive Site Editor for SearchITOperations.com. Michelle also oversees the cloud, data center and Microsoft data center technologies sites at TechTarget. Before joining TechTarget in 2007, Michelle was managing editor for SMT magazine, a business-to-business publication serving the electronics assembly industry. She graduated with a B.S. in journalism from Indiana University of Pennsylvania in 1998.